Spiro Kiousis, CJC Alumnae and Ph.D. Student Author Article on Applying Care in Crisis Communication
Spiro Kiousis, University of Florida College of Journalism and Communications executive associate dean, Pamala Proverbs, Ph.D. 2021, Xiaomeng Lan, Ph.D. 2019, and doctoral student Osama Albishri, are the co-authors of "Applying Care to Political Public Relations: Crisis Communication Following the Terrorist Attack in New Zealand" published in the Journal of Public Interest Communications, Vol. 5 No. 1 (2021).
In the article, the authors focus on New Zealand Prime Minister Jacinda Ardern's use of care and a feminist approach that served to unite rather than divide her country following the racially motivated terrorist attack on mosques in her country.
According to the authors, "Grounded in a consideration of care and agenda building theories, it reveals that a caring approach to political communication (both verbal and nonverbal) following an act of terrorism can influence the media agenda and by extension public opinion."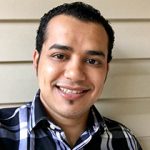 Posted: July 14, 2021
Category: Alumni News, College News, Student News
Tagged as: Osama Albishri, Pamala Proverbs, Spiro Kiousis, Xiaomeng Lan