Spiro Kiousis and CJC Doctoral Student Co-Author Article on Public Diplomacy During Gulf Crisis
University of Florida College of Journalism and Communications doctoral student Osama Albishri and Spiro Kiousis, Executive Associate Dean and Public Relations professor, are the co-authors of "Mediated Public Diplomacy and the Contest Over International Agenda-Building in the Gulf Diplomatic Crisis" published in Journal of Public Diplomacy, Volume 1, No. 1, Summer 2021.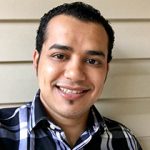 Albishri, Kiousis and Xiaomeng Lan compared the effectiveness of the public diplomacy efforts made by the Saudi and Qatari governments during the Gulf diplomatic crisis and examined the respective international agenda-building influence of state-sponsored media from the two competing Gulf states on the regional and international media's coverage of the Gulf diplomacy crisis.
According to the authors, "The study results show that, compared to Saudi sponsored Al Arabiya, Qatari-sponsored Al Jazeera was more effective in shaping the agendas of the regional and international media. Whereas Al Arabiya has a weak first-level agenda-building influence and a moderate-to-strong influence at the second and the third levels, Al Jazeera demonstrates a strong agenda-building influence on the foreign media outlets at all of the three levels."
They add, "Results suggest that, compared to Al Arabiya, Al Jazeera was more successful in shaping the agendas of the regional and international news media—no matter if they are based in the allied or the opposing countries. Also, we observed a higher level of consistency between Arabic- and English-language content in Al Jazeera."
Posted: June 29, 2021
Category: College News, Student News
Tagged as: Osama Albishri, Spiro Kiousis