Natalie Asorey Named One of the 2021 PRNEWS Top Women in PR
Natalie Asorey, University of Florida College of Journalism and Communications Public Relations Lecturer and Associate Director for Student Engagement at The Agency, has been selected as one of the 2021 PRNEWS Top Women in PR Rising Stars.
Asorey is part of a prestigious group of 25 "Rising Stars" comprised of "trailblazing women leaders from both academia and the industry. The women selected are those in the early stages of their careers but have already demonstrated remarkable work." Asorey was one of three women in academia named to the list.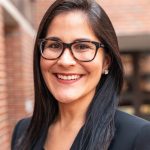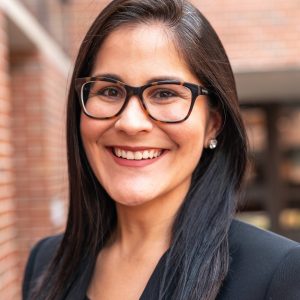 According to PRNEWS, the 2021 Top Women in PR are "supportive, innovative, inspiring women making an impact on their organization, whether that's leading the brand out of a crisis, breaking into new markets, engaging a new audience, or mentoring other colleagues."
In 2020, UFCJC Public Relations Department Chair Marica DiStaso was named one of PRNEWS' Top Women in PR.
The award will be presented at the PRNEWS virtual awards gala on July 28.
Posted: June 25, 2021
Category: College News, Diversity News and Profiles
Tagged as: Natalie Asorey, PRNEWS Top Women in PR, The Agency