Moni Basu Receives 2021 CJC Faculty Professional Summer Award to Work for Report for America
Moni Basu, University of Florida College of Journalism and Communications (UFCJC) Michael and Linda Connelly Lecturer for Narrative Nonfiction, will receive a 2021 UFCJC College Faculty Professional Summer Award.  The award includes a $7,000 stipend and offers the opportunity for professional renewal and a chance to re-connect with standards of practice in the journalism and communications fields.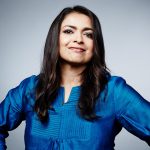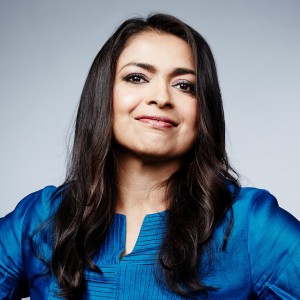 Basu will work as a senior editor for Report for America, part of The GroundTruth Project's national service program that places journalists into local newsrooms to report on issues and communities that have received limited coverage. Basu will assist reporters on filing their dispatches from the field. These short stories will explore places and people all over the nation.
She also will present a workshop on narrative craft and hands-on editing for reporters in the field. The presentation will be published on The GroundTruth website and on editorial partner websites.
Basu is an award-winning journalist who joined the College in 2018. Her honors include 2020 UF Teacher of the Year and 2021 and 2019 Religious Communicators Council Wilber Awards. Before coming to UF she served as a senior writer for CNN's Digital Enterprise Team producing multimedia storytelling and magazine-style narratives for CNN.com.
Earlier this week, Report for America announced that CJC alumna Katie Hyson will join public media news organization WUFT as a Report for America Journalist focusing on racial justice issues in East Gainesville. WUFT is operated by the College of Journalism and Communications.
Posted: April 28, 2021
Category: College News, Diversity News
Tagged as: Moni Basu, Report for America, The GroundTruth Project