CJC Alumna to Join WUFT as Report for America Journalist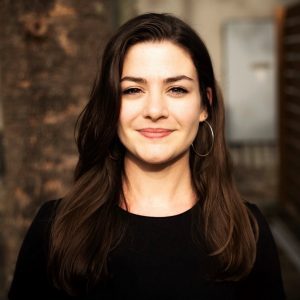 Report for America (RFA) today announced that CJC alumna Katie Hyson will join public media news organization WUFT in Gainesville, Florida, as a 2021-22 Report for America journalist. Hyson will join WUFT starting June 1.
RFA, a national service program that places journalists into local newsrooms to report on under-covered issues and communities, announced the placements of some 300 journalists for its 2021 reporting corps, including seven in Florida. The cohort, which includes a number of corps members returning for a second or third year, will join the staffs of more than 200 local news organizations across 49 states, Washington, D.C., Puerto Rico and Guam.
Hyson, M.A.M.C. 2020, will be focusing on racial justice issues in East Gainesville. She currently is a supervising editor of digital content in the University of Florida College of Journalism and Communications (UFCJC) Innovation News Center, and adjunct lecturer in the Department of Journalism, where she developed and launched a two-course practicum in digital production and taught multimedia journalism.
"We are excited to welcome Katie Hyson to the WUFT news team as an RFA reporter," said Mira Lowe, assistant dean for Student Experiences and Innovation News Center director.  "Katie's commitment to serving our community and passion for telling stories that make visible the underrepresented and vulnerable, are central to our mission. With her onboard, we will deepen our reporting on inequity in our city and surrounding rural areas."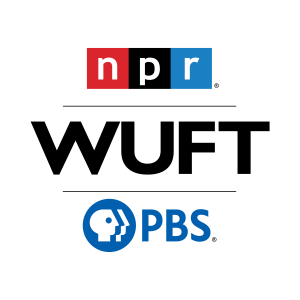 The WUFT news organization includes WUFT-TV, the local PBS affiliate, and WUFT-FM, the local NPR affiliate. The Innovation News Center is staffed with eight professional journalists who work alongside more than 200 student journalists each year producing multimedia news content to the North Central Florida community.
RFA is an initiative of The GroundTruth Project, a nonprofit journalism organization.  According to RFA, about 45% (135) of this year's cohort are journalists of color— more than double the percentage found in the majority of America's newsrooms. By better reflecting their communities, RFA believes partner newsrooms will be better positioned to gain the trust of their audiences, amidst the national reckoning on race.
"The crisis in our democracy, disinformation and polarization, is in many ways a result of the collapse of local news," said Steven Waldman, co-founder and president of Report for America. "We have a unique opportunity to reverse this decline by filling newsrooms with talented journalists who not only view journalism as a public service, but who can make trusted connections with the communities they serve."
Hyson graduated from UFCJC's Professional Master's in Mass Communications program, where she focused on audio, visual and written narratives, including one following the first openly transgender person to run for Florida Senate, and another following a woman through the months leading to the closure of her homeless camp. Before graduate school, alongside freelance writing and editing, she worked in various aspects of community work, including immigration advising, organic farming and sex worker assistance.
Posted: April 27, 2021
Category: College News
Tagged as: Katie Hyson, Report of America, WUFT