Public Relations Helps First-Generation Student Advocate for Mental Health and Inclusion
By Mia Marks, B.S. Journalism 2021
Behind his charismatic and unwavering smile is a child of homelessness.
Isaiah Arias never thought he'd be living in his own apartment, let alone a full-ride scholarship to the University of Florida.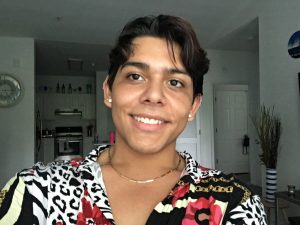 This 20-year-old UF College of Journalism and Communications (CJC) Public Relations major overcame the passing of his mother in the third grade, tending to his aunt with Down syndrome and calling various Miami motels home throughout middle school to become a passionate student with big dreams.
Arias moved in with his father, grandmother and aunt after his mother died. He taught his aunt how to read and write, developing a love for not-for-profit work and a keen insight into Down syndrome achievement centers.
"A lot of these centers are using their programming and time to basically babysit these kids," Arias said. "I think that there should be more education involved."
With a minor in Nonprofit Organizational Leadership from the UF College of Agriculture and Life Sciences and a certificate in International Communications from CJC, Arias intends to open his own achievement center with an emphasis on education: "I want to foster learning, and I want them to be able to learn how to communicate with each other rather than just sit in a room and play with crayons and color."
In high school, where he dual enrolled and graduated with his associate degree from Miami Dade College, Arias expanded on this passion by helping to build an education center library in downtown Miami, one of his proudest accomplishments.
However, finding his latest path has not been an easy, or quick, journey.
Arias' family worked in factories and manual labor. As a first-generation student, he was unsure what his college focus should be.
Arias switched his major six times within his first three semesters. Experimenting with biology, Italian, political science, journalism and criminology, Arias finally found his place at CJC within public relations, largely due to UF's chapter of the Public Relations Student Society of America (PRSSA).
He served as an ambassador for PRSSA, representing the Alan and Cathy Hitchcock Field and Fork Pantry, which "serves members of the UF community experiencing food insecurity … regardless of income, class, race, gender, housing status, or ability," according to the pantry's website.
Arias' background and experiences created an insightful viewpoint, as he is personally familiar with resources like that of the Field and Fork Pantry.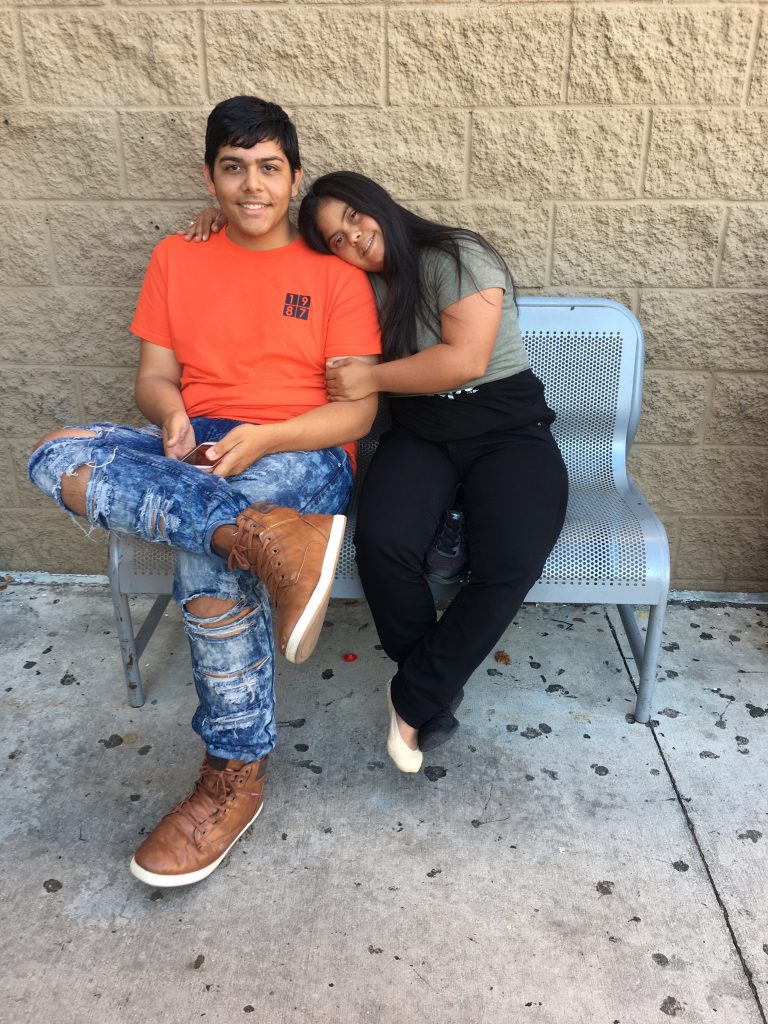 "I had to use food banks and a lot of resources frequently in order to survive throughout my middle school and high school years up until now," Arias said. "I've seen that side of it, using the resources, I've seen the problems that they have, and I've seen what they do good, so I thought I had a unique perspective to bring."
Arias recalls feeling isolated and shy growing up in a state of homelessness. He would often back away from conversations with friends about the future and imminent plans, as his were undetermined.
In eighth grade, Arias' middle school held a banquet at the Floridian Hotel in Homestead, Miami—the same bleak walls Arias was currently residing in.
"I felt [that] was just so embarrassing," Arias remembered. "Everyone else is getting to drive there, and it's like 'oh I'm just going to walk down from my room to come here,' so it was really difficult growing up like that."
Mental health and inclusion are important initiatives Arias advocates for.
He served as the Graphics and Marketing Coordinator for the Queer Cultivation Program—a resource for the LGBTQ community setting up mentors and mentees with a place to feel welcomed—and is currently applying to the role of Vice President of Diversity and Inclusion for PRSSA.
One holiday graphic Arias is still fond of heightened the sense of community he wishes to spread.
"We [the LGBTQ community] have chosen family," Arias said. "There's a lot of people that were going home [for the holidays] to people that aren't so accepting, so just letting them know that they're seen, and they're loved [is important to me]."
Arias' passion for nonprofit work is reflected in his volunteer status at the Down syndrome achievement center, Gigi's Playhouse Gainesville, and commitment to helping people.
He is most proud to be a finalist for the Frank Karel Fellowship, a prestigious summer program that enables first-generation or minority students to pursue a career in public interest communication. "The Fellowship is focused on translating personal passion for a more just world into communication skills that elicit social change," according to the Frank Karel Fellowship website.
Arias remains humble while excited for his future and says he is grateful to UF for the opportunities being a Gator has brought him.
"I'm definitely really happy to be here at UF and see this other side of the world," Arias said. "This other perspective where I do have the funds I need, and I do have a stable roof over my head while I'm here."
Posted: April 21, 2021
Category: First Generation Students, Profiles, Student News
Tagged as: Isaiah Arias, PRSSA, Public Relations