Spiro Kiousis Honored as FPRA Gainesville Professional of the Year
Spiro Kiousis, University of Florida College of Journalism and Communications Interim Dean, is the recipient of Florida Public Relations (FPRA) Gainesville Chapter John S. Detweiler, Ed.D., APR, CPRC, Professional of the Year.
The award is given to an individual who demonstrates the highest standards of ethics, performance and service to the public relations profession and is also designed to recognize outstanding contributions to the Gainesville Chapter.
The award was presented by Joey Mazzaferro, B.S. Advertising 2001, currently Associate Director of Communications at the College of Design, Construction and Planning and the organizations immediate past president, who said "This year's winner has been a familiar face in the chapter and on the local PR scene for many years. This person is large presence at the UF College of Journalism and Communications, where a large portion of our members graduated from… Basically, he's kind of a big deal. And he helped me out personally during my year as Director of Programs by speaking to our chapter about political communications shortly before the Presidential election of 2016."
During the online awards ceremony, Allison Downey, APR, CPRC, B.S. Public Relations 2010, M.A.M.C. 2014, received the Member of the Year Award and former master's student Megan Kimmel MacPherson received the Rising Star of the Year award.
The Gainesville chapter was founded in 1968 and has a tradition of personal and professional development, mentoring and community service. Currently the chapter has more than 75 professionals and students who work in corporate, educational, government and nonprofit settings.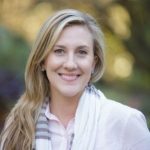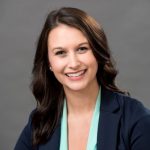 Posted: April 15, 2021
Category: Alumni News, College News
Tagged as: Allison Downey, FPRA Gainesville, Megan Kimmel MacPherson, Spiro Kiousis