CJC Public Relations Department Receives Honorable Mention in 2021 PRWeek U.S. Awards
The University of Florida College of Journalism and Communications (UFCJC) Public Relations Department received an Honorable Mention in the PRWeek U.S. Awards 2021 Education Program category.
The NYU School of Professional Studies was the winning school. UFCJC was the only other program acknowledged.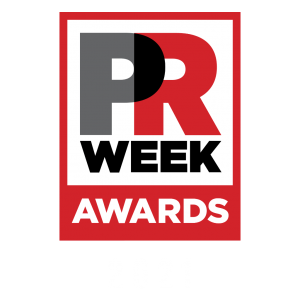 According to the judges, "With staff from big-name agencies and 40% of its full-time faculty real-world practitioners, the University of Florida's PR department works hard to help students achieve. And they're succeeding. The program produced the 2020 PRWeek Outstanding Student, a 2020 PRWeek Outstanding Student finalist, two Lagrant scholarships and three years hosting the National PRSSA president. There is a lot to like. Also, it's great to see 30% of the majors being first-generation college students."
In February, the UFCJC PR Department was selected for the PRNEWS 2021 Education A-List. The inaugural list recognizes the top 35 educational institutions that are advancing the careers of Public Relations and communication professionals in the U.S.
Posted: March 19, 2021
Category: College News
Tagged as: PRWeek U.S. Awards 2021 Education Program