University of Florida to Offer New Audience Analytics Graduate Certificate
The University of Florida College of Journalism and Communications today announced the addition of an Audience Analytics graduate certificate to its award-winning online master's program. The certificate will be offered starting in spring 2021.
The program is designed to help students understand today's audiences and consumers and their preferences and behaviors. The certificate will prepare students to analyze and interpret data with the tools, methods, and conceptual foundations featured in the program. Students completing this graduate certificate will be able to interpret data and find stories and also become effective data storytellers.
The college has offered an online Master of Arts in Mass Communication with a specialization in Audience Analytics since 2017.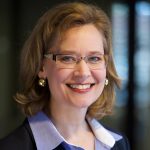 Program Coordinator Amy Jo Coffey, associate professor in the Department of Telecommunication, explained that analytics roles are in high demand and employers cannot fill positions fast enough. "Businesses desperately want to understand their audiences because this can provide a competitive edge in the marketplace. With the wealth of data now available, businesses can acquire deep insights about their consumers. We are thrilled to be able to leverage our expertise to help future analysts better understand and serve audiences."
The 13-credit certificate provides an option for students who are unable to commit to a full degree yet seek an opportunity to acquire some specialized skills in this area. "Having an Audience Analytics certificate on one's résumé will be a draw for prospective employers seeking this expertise," Coffey said. "We also hope the certificate experience might encourage students to continue for the full degree."
Posted: December 8, 2020
Category: College News, Student News
Tagged as: Amy Jo Coffey, audience analytics