Andrew Selepak Comments on Pandemic Travel, Quibi's Demise and Extremist Groups Activities
Andrew Selepak, University of Florida College of Journalism and Communications Telecommunication lecturer and coordinator of the online master's program with a specialization in social media, was featured in "What's Missing from Pandemic-Era Travel? Plenty." published in The Washington Post on Oct. 28.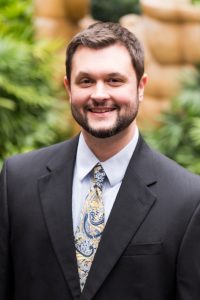 The article includes details on a recent Selepak family vacation in St. Augustine, Florida. When the Selepaks checked into their hotel, they weren't greeted by an employee with a warm smile. Instead, a masked worker behind a thick plastic shield issued them a sanitized key card. The remote controls in their rooms were covered in plastic.
"The hotel was eerily quiet," says Selepak. "We found that many of the attractions were closed, and many of the restaurants were not open either. There was little to do other than stare at the ocean and drive back to the hotel."
Selepak was also quoted in "Quibi We Hardly Knew Ye: Why the Streaming Service Called it Quits" published in Forbes on Oct. 27. The article focuses on the demise of short-form video streamer Quibi after only six months in operation.
According to Selepak, "Plenty of money was spent advertising it, and advertising the big names on it, but even during the pandemic when people were stuck in their homes with nothing to do but stream movies and TV shows, they weren't interested in a new platform that offered new content when they were already paying for Netflix, Disney Plus, Hulu and Amazon Prime."
He added, "There's almost this idea that you're going to be consuming it in public because you have a short amount of time to consume content. But there was little commuting on mass transit, and few workers still had office lunch breaks. People had time to watch longer programs without waiting for ad-laden clips to download."
Selepak was also interviewed for an episode of "Insights Into Northeast Michigan" on WBJB-TV11, the CBS, FOX and ABC affiliate in Alpena, Michigan on Oct. 25. He discussed a Michigan militia's attempt to kidnap Governor Gretchen Whitmer and social media activities of other extremist groups in the state.
Posted: November 3, 2020
Category: Alumni News, College News
Tagged as: Andrew Selepak, Social Media