Andrew Selepak Comments on Social Media Companies Blocking Controversial Content
Andrew Selepak, University of Florida College of Journalism and Communications Telecommunication lecturer and coordinator of the online master's program with a specialization in social media, was quoted in "Blocking Content on Social Media May Actually Draw More Attention to It" published in Deseret News on Oct. 22.
The article focuses on a New York Post story about incriminating documents and photos allegedly taken from Hunter Biden's laptop. In response, social media companies stepped in to control the story's spread.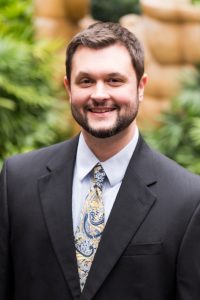 According to Selepak, "In fact, the move to block the story may have made people more curious about its still unproven claims that Joe Biden used his position as vice president to enrich his son. In addition, limiting the article's reach on social media fuels a belief that Twitter and Facebook are conspiring to help Joe Biden win the election."
"If you're sitting in a hyper-partisan camp, and you believe these things to be true, if you then see this content is not being allowed, then it kind of goes back into your idea of well, they don't want the truth to be known," Selepak said.
Posted: October 22, 2020
Category: Alumni News, College News
Tagged as: Andrew Selepak, Social Media