Frank LoMonte and CJC Student Journalist Quoted on the Rise of College Newspapers During the Pandemic
Frank LoMonte, University of Florida College of Journalism and Communications Brechner Center for Freedom of Information director, and Journalism senior Kyle Wood were quoted in "College Newspaper Reporters are the Journalism heroes for the Pandemic Era" published in The Washington Post on Sept. 19.
The article focuses on college newspapers who are filling the local news void and producing essential work from the center of some of the nation's newest coronavirus hot spots.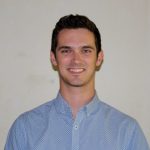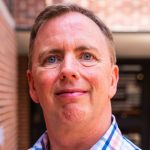 According to Wood, The Independent Florida Alligator editor-in-chief, the UF student newspaper has not been cutting back on coverage. Their coverage includes anti-racism protests, campus preparations for Election Day and the newspaper added new beats to cover the Gainesville area.
"While the city has a professional daily newspaper, its staff is relatively small, while the Alligator has nearly 60 people on staff, and 'we can fill in a bunch of gaps,'" said Wood. "We're doing our best to hold the university accountable if and when that's necessary and disseminating campus covid-19 information. But one of our focuses this semester is not to sacrifice any coverage of the university and also expand out into the community. We're trying to become the community newspaper."
LoMonte adds, "The contracting media industry has left few local outlets with dedicated higher-education reporters, leaving student journalists as 'really the best watchdogs' in this moment. They're the ones who are going to get the invites to parties, and they're the ones whose friends are going to be reporting symptoms, and they're following all the right people on social media, so they know first when there's an outbreak or when there are unsafe conditions."
Posted: September 22, 2020
Category: Brechner Center, College News, Student News
Tagged as: Brechner Center for Freedom of Information, Frank LoMonte, Kyle Wood, The Independent Florida Alligator, The Washington Post