Marketing Maven Spreads Insights on Reaching Multicultural Consumers
By Lenore Devore, B.S. Journalism 1984
A smart, savvy businessman with enough energy to light up his hometown of Atlanta, Roy Broderick Jr., B.S. Telecommunication 2012, is changing the way businesses see and market to Black and LGBTQIA communities, all while connecting with University of Florida alumni and helping guide the next generation.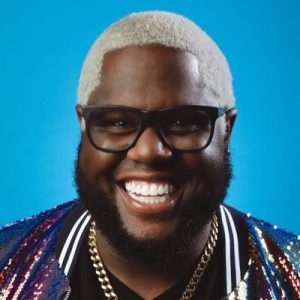 After graduation from high school in Atlanta, Broderick planned to attend Emory University and become a travel nurse so he could see the world. But a full-ride scholarship offer changed his mind, and he left home for UF. Then he failed his first chemistry test and had this experience: "I volunteered at Shands in the ER. The first day I passed out at just the sight of blood. Those two things made me look at other majors."
A friend told him about public relations so he headed to CJC. But he still didn't like it. "My writing skills were not as amazing as the rest of my classmates," Broderick shared. "I could always find the story, get the contact, but when it came down to that writing, I was not doing the best. "
He switched to Telecommunication with an emphasis on production, thinking he would be well-versed in everything, positioning him nicely to find a job. But a career assessment turned him in the direction of marketing.
As an openly gay Black man, Broderick learned about racism and discrimination at UF, especially when he started "getting heat" in his junior year. "The heat was more so from my African American peers who knew I was out and proud, but then also white counterparts who were thinking you are getting all these student leadership positions because you have this bubble around you because you check these boxes."
He found guidance from a few people, including Anthony Crenshaw, then director of the UF Institute of Black Culture. "He provided me a Black male perspective in a PWI (predominantly white individual) world.  I was very involved as a volunteer, ambassador, and work. He would help me when I had racism issues like when a teacher would say, 'Well, you know you are really different. That's not how normal people think.' Some of those systemic things that would happen that I did not understand."
Broderick also credits Telecommunication Associate Professor Michael Leslie with challenging him to think through ethics in real-world scenarios. "He sparked thought around your purpose, the legacy piece, really thinking about how do you want to show up and how do you want people to remember you."
And he's grateful that Telecommunication Professor James Babanikos taught him how to work in groups. "We did a lot of group work, randomly selected. I learned how to work with anybody. You don't get to pick your team, but you can win together because you honestly talk about your strengths."
During junior year, he headed to New York to take an unpaid 16-week internship with MTV Networks, something no one else at UF had ever done, he said. He worked in the marketing and promotions department where he started to see the early stages of segmented marketing to minorities and the LGBTQIA communities. "I started to understand what life after UF could look like."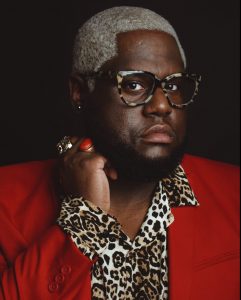 After internships and jobs that took him to New York and Los Angeles, he returned to Atlanta where he opened The Authentique Agency, a full-service marketing firm focused on leveraging the power of identity. It's a business that's critical now, in the wake of George Floyd's death. "We look at our role as the voice for consumers who are misunderstood and under-represented," Broderick said. "We encourage those on the front line, whether it's COVID, protesters or anyone impacted, to H.E.A.L."
For Broderick, H.E.A.L. represents:
Honor the history and the work of those who came before us.
Educate by sharing facts on LGBTQ & African-American consumer power.
Act by sharing immediate actions we can take to further the fight for equality and social justice.
Love members of our community and celebrate them.
His agency aims to be an authentic voice to educate others. "Folks need to understand each other's differences and find the unifiers."
As president and CEO of The Authentique Agency, he travels the country sharing insights on avoiding tone-deaf multicultural marketing and the business impact awaiting brands that choose to align with the spending power of this emerging audience. His message is twofold:
Be your authentic self, and "understand you are not just one thing. Use that to empower yourself."
His message to today's students is simple: "Trust yourself, your gut. It's not about what your parents or professors think. It's how you can sleep at night."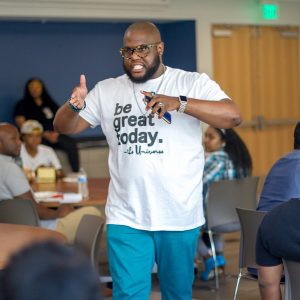 But he also issues a warning: Find a balance between school and activities. "My experience outside the classroom is what really shaped my life more than being in the classroom. But the classroom taught me structure, when you have a boss, when you have to perform, be evaluated. You should be doing something for your major and something for fun every semester."
Back in Atlanta, he started building connections with UF alumni and became president of that city's chapter of the Black Alumni Association. "It's important for African-American students at the University to network with Gators who look like them, who have been through the same struggles and could help them. I did not have that."
Posted: August 31, 2020
Category: Alumni News, Alumni Profiles, Profiles
Tagged as: Roy Broderick