Yewande Addie and Yulia Strekalova Co-Author Article on Using Edutainment to Evaluate Wellness in Black Communities
University of Florida College of Journalism and Communications doctoral student Yewande O. Addie and Yulia Strekalova, CJC research assistant professor and director of Grants Development, are the co-authors of "The Art and Science of Systemic Wellness in Black Communities: Qualitative Evaluation of a Multimodal Theatrical Production" published online and to be included in a forthcoming issue of the Health Education Journal.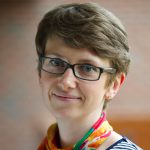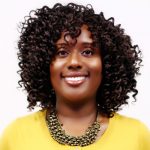 Addie, Strekalova and Jeffrey Pufahl examined how edutainment has been used as a strategy in health promotion and public health wellness interventions. They referenced a multimodal theatrical production entitled "From Colored to Black," a play that used a historical lens to broadly address social determinants of health such as disparities in education, access to health services, fair housing and health outcomes in historically disenfranchised Black communities in North Central Florida.
The authors found that the qualitative survey data in response to the artistic presentation revealed the following subthemes: fascination, assumed truthfulness, satisfaction, feelings of inspiration, enthusiasm, negative attitudes, hopelessness and emotional disconnect.
According to the authors, "Edutainment continues to be a strong intervention tool. Feedback indicates audience members experienced both highly immersive moments and low transportation-inducing points that ultimately influenced critical reflection on some of the themes addressed in the play."
Posted: August 24, 2020
Category: College News, Strekalova Lab News, Student News
Tagged as: Yewande O. Addie, Yulia Strekalova