CJC Public Relations Study Selected as One of the Top 14 2019 IPR Research Insights
A study by Tom Kelleher, University of Florida College of Journalism and Communications (UFCJC) Associate Dean of Graduate Studies and Research, UFCJC Public Relations Associate Professor Rita Men, and Patrick Thelen, Ph.D. 2019, was selected as one of the Institute of Public Relations (IPR) Top 14 PR Research Insights of 2019.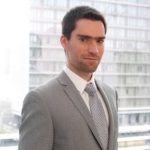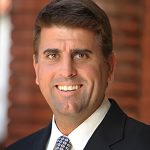 "Employee Perceptions of CEO Ghost Posting and Voice: Effects on Perceived Authentic Leadership, Organizational Transparency, and Organization Relationships," published in Public Relations Journal, Vol. 12, Issue 4, Sept. 2019, features a report on their research testing a conceptual model linking CEO ghost posting on social media to employee perceptions of CEO leadership, organizational transparency and employee-organization relationships.
Tina McCorkindale, president and CEO of IPR, located in UFCJC, compiled the report and selected studies based on their rigor of methodology, findings, relevance to practice and accessibility.
Posted: February 10, 2020
Category: Alumni News, College News
Tagged as: Patrick Thelen, Rita Men, Tom Kelleher