Kalisha Whitman Named CJC Innovation News Center Senior TV News Manager
Kalisha Whitman will join the University of Florida College of Journalism and Communications Innovation News Center as the Senior TV News Manager on Jan. 3.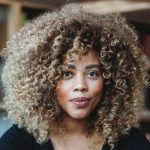 Whitman will train students on how to report and produce engaging original content that connects with diverse audiences for TV and digital platforms. Her specialty is digital media concepts and technology and she will foster multimedia integration in the newsroom.
She has been an EMMY® award-winning TV anchor and multimedia reporter for more than a decade, including stints at WTVA in Tupelo, Mississippi, WVTM in Birmingham, Alabama, and WCTV in Tallahassee.
Since 2016, she has been an assistant professor at her alma mater Florida A&M University School of Journalism and Graphic Communication where she is currently overseeing the news team for FAMU-TV20.
In 2015, she started her own non-profit production company to focus on longer-form stories. Her most recent project, "A Cut Above: A Story of a Father and Son," has been shown at eight film festivals since 2016.
Whitman has a B.S. in Broadcast Journalism from FAMU and a M.S. in Journalism from the Columbia University Graduate School of Journalism.
Posted: December 2, 2019
Category: College News
Tagged as: Innovation News Center, Kalisha Whitman