Dan Windels Joins CJC as an Advertising Lecturer
Dan Windels will join the University of Florida College of Journalism and Communications (CJC) full time as an Advertising lecturer in fall 2019.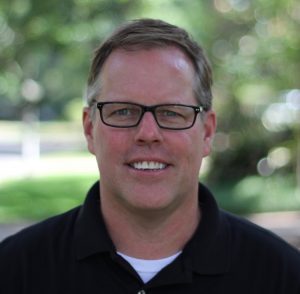 For the past year, Windels has served as a CJC visiting instructor for the Advertising Department.   He also was the faculty advisor for the student-run Ad Society and Advnt, and led the development efforts for the College's first annual Brand Bowl. This event brought more than 50 students from Ad Society, The Agency (the College's strategic communication firm)  and the Public Relations Student Society of America together on Super Bowl Sunday to evaluate the Super Bowl ads in real-time based on measures of trust.
Prior to his visiting position, he was a lead brand strategist and market researcher at Covalent Logic, where he helped develop the award-winning advertising campaign for the Baton Rouge Metropolitan Airport. Prior to that, he was a senior brand strategist at GSD&M in Austin.
In his work for the Truth Initiative's quit smoking campaign, he helped develop the strategic framework for "Become an EX," a groundbreaking campaign that challenged smokers to re-learn the quitting process one cigarette at a time. From 2009-12, he was an instructor in Advertising at DePaul University in Chicago.
In the fall, Windels will teach Branding and an immersion option course called Cultural Branding, advise Ad Society and Advnt, and help launch the Advanced Advertising Internship as part of the new UFCJC curriculum and assessment program.
Posted: May 14, 2019
Category: College News
Tagged as: Dan Windels