Roxane Coche Receives Rising Star Award from the UF Office of Teaching Excellence
Roxane Coche, University of Florida College of Journalism and Communications Sports Media assistant professor, is the recipient of a University of Florida Office of Teaching Excellence Rising Star Award.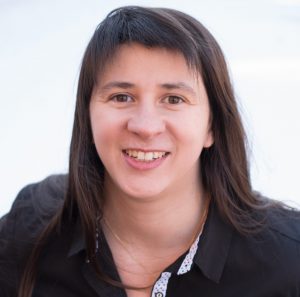 The Rising Star Awards recognize faculty for their commitment to ongoing educational improvements and excellence. Rising Star faculty participate in professional development of teaching activities through the Office of Teaching Excellence.
Coche came to CJC in fall 2018 from the University of Memphis where she was an assistant professor in the Department of Journalism and Communications. She has developed a variety of exercises and activities to help students understand and acquire the skills required in today's media environment.
Next semester, she will develop a standard-based grading rubric that will create an environment that is much closer to the professional industry. Coche and Eric Esterline, CJC Sports Journalism and Communications director, won a $6,000 Internationalizing the Curriculum grant to develop the course, which will be offered for the first time in spring 2020. The course will include a virtual exchange component, which means that students will collaborate with foreign students during a five-week module.
Posted: April 24, 2019
Category: College News
Tagged as: Roxane Coche, UF Office of Teaching Excellence Rising Star Award