Frank Waddell Comments on Military Retail Outlets Featuring Sports on Their In-Store Televisions
Frank Waddell, University of Florida College of Journalism and Communications Journalism assistant professor, is quoted in "Retailer on Military Bases Says TV News Is Too 'Divisive.' Its Suggestion? Tune to Sports" published in The New York Times on April 13.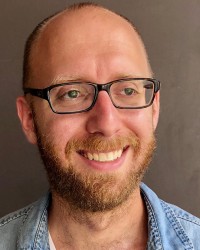 The article features a decision made by the Army & Air Force Exchange Service to move away from playing news on in-store monitors and instead tune to sports networks for a less partisan alternative.
According to Waddell, people tend to make assumptions about overall public opinion based on which news network is shown on public televisions.
"If you walk into a store or a restaurant and all the televisions are tuned to Fox News, you might make assumptions about the climate of public opinion and that can affect how likely you are to express your own political opinions," he said. "Those might be issues we can sidestep entirely if something more neutral was put on."
Posted: April 16, 2019
Category: College News
Tagged as: Frank Waddell, The New York Times