Benjamin Johnson Comments on the Annual Release of Spotify Wrapped
Benjamin Johnson, University of Florida College of Journalism and Communications Advertising assistant professor, was quoted in "Why People Love Spotify's Annual Wrap-Ups" published in The Atlantic on Dec. 12.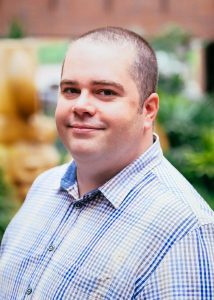 The article features details on Spotify's annual release of the Wrapped tool to users of the online music-streaming service. Wrapped offers an animated slideshow breakdown of their individual listening history for the year.
According to Johnson, Spotify has managed to avoid the "creepiness factor" by granting a maximum amount of user control over what people's networks see about their listening history.
Johnson says, "a person reviewing Wrapped results feels the control in that moment before they take the screenshot, where they can decide, 'Is this going to make me look good?' or 'Does this reflect the story that I want to tell about myself?'"
Posted: December 13, 2018
Category: College News
Tagged as: Benjamin Johnson, The Atlantic