Kasey Windels Co-Authors Article on New and Changing Roles in Advertising Agencies
Kasey Windels, University of Florida College of Journalism and Communications Advertising assistant professor, is the co-author of "New Advertising Agency Roles in the Ever-Expanding Media Landscape" published in the Journal of Current Issues & Research in Advertising on Nov. 27.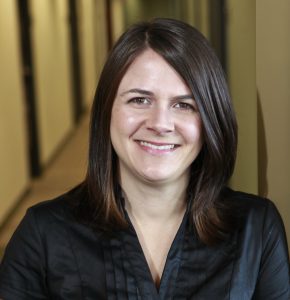 In the article, co-authored with University of Kentucky College of Communication and Information Studies Integrated Strategic Communications Associate Professor Mark Stuhlfaut, Windels explains how ad agencies are changing to accommodate digital media, specifically by adding many new positions. It included details on some of the most common new positions and their roles, such as creative technologist, user experience strategist, communications planner, and project manager.
Windels and Stuhlfaut interviewed 34 practitioners for the study. The results showed that the new roles signify a fundamental shift in the industry from framing technology in terms of its production value, to framing technology in terms of its strategic value.
Posted: November 30, 2018
Category: College News
Tagged as: Journal of Current Issues & Research in Advertising, Kasey Windels