Andrew Selepak Comments on Sports Video Games, Artificial Intelligence and Social Media Investment
Andrew Selepak, University of Florida College of Journalism and Communications director of the online Master's program in social media, was quoted in "Asian Games 2018: League of Legends Dominates Esports Schedule, As Survey Shows Most Prefer Video Games to Real Football" published in the South China Morning Post on Aug. 10
The article features a survey of 1,000 fans who like gaming and football (soccer) and their preference for video games over real athletic competitions.
"Sports video games allow us to fantasize about being our favorite players, which means we also have the skills of our favorite players and athletes," Selepak said.
Selepak was also quoted in "31 Career Experts, Academics and Business Leaders Reveal the Most In-Demand Jobs of the Future" published on wonolo.com on Aug. 6.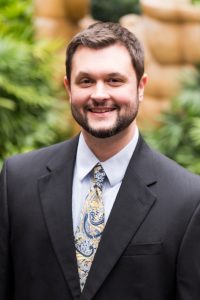 The article focuses on the changing career landscape due to advancements in technology as well as the general attitudes and interests of the latest generations entering the workforce. Selepak was one of many career experts, academics, and business leaders offering their insight.
According to Selepak, "just as automation killed off many of the manufacturing jobs in the United States, Artificial Intelligence (AI) and computers will do the same to even more jobs."
He says that AI can replace workers when it comes to online customer service, offer better economic advice and financial planning, create post-game recaps, but they are incapable of empathy.
"Those that know how to work with these machines and program them will be the ones with jobs long into the future," he said.
Selepak commented in "Social Outcasts: Facebook, Twitter Driving Away Investors" published on advisornews.com on Aug. 2. The article focuses on how the steep decline in stock prices for Facebook and Twitter has investors worried and questions what the future will bring.
"Facebook still has over two-billion monthly active users and has the Midas Touch when it comes to buying other companies and innovating and improving their existing products," Selpak said.
He adds, "Twitter's purge of nearly 70-million accounts means the platform has lost nearly 20 percent of users and Twitter is already becoming a niche-platform and seems to only exist so Facebook can't be seen as having a monopoly on all social networks."
Posted: August 15, 2018
Category: Alumni News, College News
Tagged as: Andrew Selepak