Ellen Nodine Co-Authors Journal Article on E-Learning and Digital Media
Ellen Nodine, University of Florida College of Journalism and Communications Center for Public Interest Communications interim director of programs and training, has co-authored "Exploring Social Presence Within an Online Course Using Twitter" with UF College of Education Associate Professors Albert Ritzhaupt and Pavio Antonenko. The article was published in E-Learning and Digital Media in Sage Journals on July 12.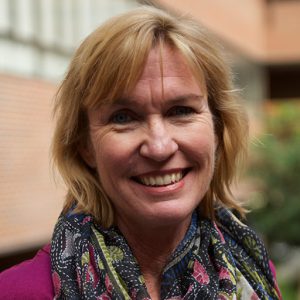 The article focuses on their study examining the use of Twitter for online discussions in one asynchronous online journalism class. They found that Twitter, as a free, public forum, easy to learn to use, and available to anyone with a connection to the Internet, has the potential to increase student engagement, satisfaction, involvement, and learning in the online class.
Their findings also suggested that the use of tools like Twitter should be exercised with caution in formal educational settings by following the best practice derived from empirical studies. Their research contributed to the understanding of micro-blogging in online courses and has provided some guidance on the use of Twitter in online spaces.
Posted: July 24, 2018
Category: Alumni News, College News
Tagged as: Ellen Nodine, Sage Journals