Clay Calvert Comments on Judge's Ruling on the Status of Trump's Twitter Account
Clay Calvert, director of the University of Florida College of Journalism and Communications Marion B. Brechner First Amendment Project, is the author of "Federal Judge Rules Trump's Twitter Account is a Public Forum" published in The Conversation on May 24.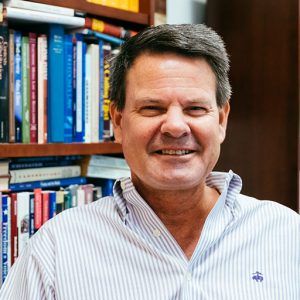 In the article, Calvert focuses on the ruling by a federal judge in New York that President Donald Trump cannot block people from following or viewing his @realDonaldTrump Twitter account. He says that while the case will likely be appealed and could reach the U.S. Supreme Court, the decision is a resounding victory for the First Amendment right of citizens to speak to and disagree with government officials in the social media era.
According to Calvert, the main debate was whether the president's personal Twitter account was a public forum governed by the First Amendment. The judge found that Trump cannot block followers from his Twitter account simply because they criticize him or his policies.
"The judge's ruling is not a surprise to me," said Calvert. "That's because it is grounded in well-established principals of protecting political speech and barring government discrimination against people engaged in public discourse based on their viewpoints."
Posted: May 24, 2018
Category: College News, First Amendment Project
Tagged as: Clay Calvert, The Conversation