Frank Waddell Receives UF Excellence Award for Assistant Professors
Frank Waddell, University of Florida College of Journalism and Communications Journalism assistant professor is the recipient of the UF Excellence Award for Assistant Professors. Waddell was chosen for the quality and innovativeness of his research on media effects and new communication technology.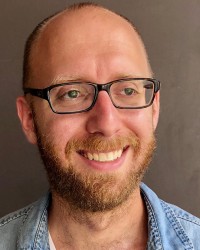 The award includes a one-time allocation of $5,000 in support of research. The stipend can be used to fund travel, equipment, books, graduate student stipends, and other research-related expenses.
Waddell was also honored in 2017 by the UF Graduate Student Council. He was one of two recipients of UF's Outstanding Service by a Faculty Members on behalf of Graduate Students.
Posted: May 3, 2018
Category: College News
Tagged as: Frank Waddell, UF Excellence Award for Assistant Professors