CJC Faculty and Graduate Students Present Papers at IPRRC 2018
University of Florida College of Journalism and Communications (UFCJC) Public Relations faculty and graduate students presented eight papers at the 2018 International Public Relations Research Conference (IPRRC) last week in Orlando.
Public Relations Associate Professor Rita Men received the PRSA Employee Communication Research Award for "Exploring the Role of Social Media in Creating and Engaged Workplace," a paper co-authored with Michelle Ewing, associate professor at Kent State University, and Julie O'Neil, professor at Texas Christian University.
UFCJC doctoral students Patrick Thelen, Katy Robinson and Cen "April" Yue received the University of Miami School of Communication Top Student Paper Award for "Dialogic Communication and Thought Leadership: Twitter Use by Public Relations Agencies in the United States."
Other presenters included:
Faculty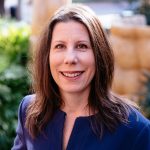 Marcia DiStaso, Public Relations professor and department chair, co-authored "Trends in Purpose: Do PR Agencies Have a Case of Cobbler's Children Syndrome?" with doctoral student Pamala Proverbs.
Rita Men also presented "How Top Social CEOs are Engaging on Social Media: Dialogic Communication and Social Presence" co-authored Wan-Hsiu "Sunny" Tsai, University of Miami and Zifei Fay Chen, University of San Francisco.
Doctoral Students
Xiaomeng Maggie Lan authored "Are You Ready for It? Chinese Consumers' Expectations of Corporate Society," co-authored with Baobao Song, Ph.D. 2017, Virginia Commonwealth University.
Casey McDonald and Leping You co-authored "Talking Business Casual to Publics Online: Dialogical Communication Messaging Strategy Effects on Attitude of Organizations on Facebook."
Katy Robinson presented "Communicating Confidence in U.S.-Based Multinational Organizations: A Cross-Cultural Confidence Model."
Master's Student
Lin Zhang presented her paper "Differences in CSR Communication Among Agencies' Websites: A Study of Public Relations and Communications Agencies."
The IPRRC is dedicated to supporting socially beneficial public relations research that increases understanding, builds relationships, supports ethical socially responsible performance and advances the development of an increasingly democratic global society.
Posted: March 13, 2018
Category: College News, Student News
Tagged as: IPRRC, Marcia DiStaso, Rita Men