Clay Calvert and Frank LoMonte File a Joint Amicus Brief for a First Amendment Supreme Court Case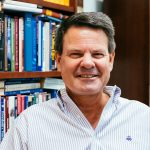 Journalism Professor Clay Calvert, director of the University of Florida College of Journalism and Communications Marion B. Brechner First Amendment Project, and Frank LoMonte, director of the College's Brechner Center for Freedom of Information, filed a joint amicus brief in support of the U.S. Supreme Court case Fane Lozeman v. City of Riviera Beach, Fla.
Lozeman was arrested during the public comment period of a Riviera Beach City Council meeting for expressing his opinion about alleged local government corruption.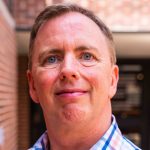 In the brief, Calvert and LoMonte argue that core First Amendment rights of citizen-critics speaking in dissent must be protected from retaliatory arrests and viewpoint discrimination. They assert that this case also raises First Amendment free press concerns. The outcome will directly affect journalists who are arrested by police in retaliation for covering protests about alleged police misconduct and other issues.
The U.S. Supreme Court will hear oral arguments on the case beginning Feb. 27.
Posted: January 3, 2018
Category: College News
Tagged as: Brechner Center for Freedom of Information, Clay Calvert, Frank LoMonte, Marion B. Brechner First Amendment Project