Andrew Selepak Comments on Consumer Protection Laws and a Dove Facebook Ad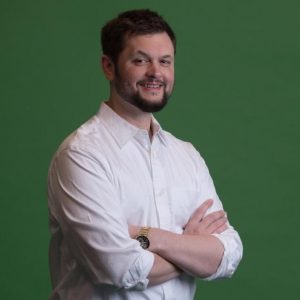 Andrew Selepak, University of Florida College of Journalism and Communications director of the online  Master's program with a specialization in social media, comments in "We Need These Consumer Laws Now" published in The Huffington Post on Oct. 9.
In the article, Selepak argues that is it not against the law for a possible employer to review social media accounts during an interview. However, the article cites a remedy in the proposed federal Password Protection Act which would forbid employers from requiring or requesting employees or job applicants to provide password information for their social media and email accounts as a condition of employment.
Selepak was also quoted in "Dove Ad Underscores Tense Cultural Moment for Advertisers" published in USA Today on Oct. 9. The article focuses on a three-second video from Facebook that was found by some to be racially insensitive.
"It is pretty cringe-worthy and reminiscent of early 1900s ads … This is not the first time Dove has received criticism over one of their ads, so they should have been more careful,"​ Selepak said.
Posted: October 11, 2017
Category: College News
Tagged as: Andrew Selepak, Social Media, The Huffington Post, USA Today