Tom Kelleher Comments on The Trump Effect in Palm Beach County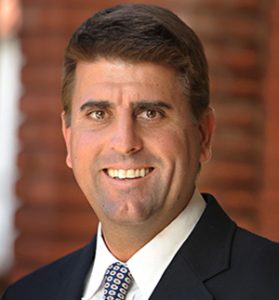 Tom Kelleher, professor and chair of the University of Florida College of Journalism and Communications Advertising Department, was quoted in "CEOs Parted from Trump – as Local Business Leaders Stay Silent. Why?" published in The Palm Beach Post on Aug. 30.
Kelleher comments on Palm Beach County businesses' silence on the president's remarks after Charlottesville and some charities pulling their events from Mar-a-Lago.  He argues that the silence is understandable and probably wise.
"While national CEOs may see condemnation of Trump's statements more in the abstract, local business leaders could see 'a more direct impact' if they speak out on Mar-a-Lago," said Kelleher. "It's almost a referendum on President Trump in general, and people don't want to get into alienating his group of supporters."
Posted: September 1, 2017
Category: Alumni News, College News
Tagged as: Palm Beach Post, Tom Kelleher