Tom Kelleher and Richard Shumate Focus on Fake News in MediaShift Articles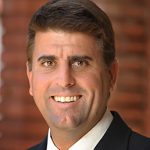 Tom Kelleher, University of Florida College of Journalism and Communications Advertising Department chair, and Richard Shumate, UFCJC doctoral student and former CNN news editor, have published articles in MediaShift focusing on fake news on May 30 and May 18, respectively.
Kelleher is the author of the May 30 article "What Universities Can Do About Digital Literacy in the Age of Fake News." Kelleher reports on a study of "real" news versus sponsored content. The experiment involved labeling sponsored content in various ways to see if this could help the reader identify what was real news and what was sponsored by an advertiser.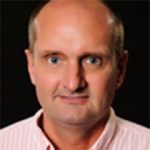 Shumate's "Fake News Isn't New; History Offers a Way to Fight It,"which was published on May 18,  chronicles the history of fake news and how the reporting of "alternative facts" are the result of untrained journalists trying to be journalists and undermining news credibility. He asserts that media organizations can restore public confidence by working together to fact-check questionable material.
Posted: May 30, 2017
Category: College News
Tagged as: Fake News, MediaShift, Richard Schumate, Tom Kelleher