Ted Spiker Contributes to a New Book on Age, Health and Money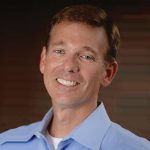 University of Florida College of Journalism and Communications Journalism Professor and Chair Ted Spiker served as a contributing writer for the new book Age Proof: Living Longer Without Running Out of Money or Breaking a Hip written by Jean Chatzky and Michael Roizen, MD. The book, published on Feb. 28, explores the vital link between health and wealth that could add years to your life and dollars to your retirement savings.
Spiker is the co-author of more than a dozen other books, including the national bestselling YOU: The Owner's Manual series with Dr. Mehmet Oz and Dr. Michael Roizen, Down Size, This is Your Do-Over with Dr. Michael Roizen, and the bestselling Abs Diet series with Men's Health editor-in-chief David Zinczenko.
Posted: March 14, 2017
Category: College News
Tagged as: Age Proof, Journalism, Men's Health, Ted Spiker