Frank Waddell Featured in Roundtable Discussion on the Future of Journalism After Trump's Election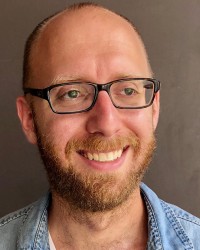 University of Florida College of Journalism and Communications Journalism Assistant Professor Frank Waddell participated in Experts Roundtable: The Future of Journalism in Trump's America published in The Conversation on Nov. 29.
Waddell focused on navigating the fake news landscape. He suggested that news outlets can educate the public in media literacy, debunking viral fake news along the way. Social media sites must also do their part, not just by banning the most popular fake news sources, but also through offering their users easy-to-process cues to indicate when news has been posted by a reliable and established source.
Posted: December 5, 2016
Category: College News
Tagged as: Frank Waddell, The Coversation