Three CJC Faculty Awarded CPS Pilot Project Grants
Three University of Florida College of Journalism and Communications STEM Translational Communication Center (STCC) faculty members have received UF Health Cancer Center's Cancer Population Science (CPS) awards to support two pilot projects.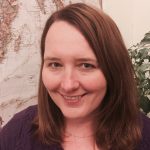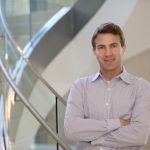 Jordan Alpert, Advertising assistant professor, will serve as principal investigator and Public Relations Associate Professor Carma Bylund, will serve as co-investigator/mentor for "Incorporating Patient-Centered Communication in Secure Messaging with Cancer Patients." The one-year award total for the CPS Program Mentored Scientist Grant is $19,955.
Bylund will also serve as a principal investigator for "Analysis of Processes and Products of Dignity Therapy for Elderly Cancer Patients: A Feasibility Study" and Advertising Assistant Professor Carla Fisher will serve as a co-investigator. The CPS Program Collaborative Team Grant for this one-year pilot project is $49,538.
The mission of the CPS program is to reduce the cancer-related burden by conducting person-centered, family-focused, clinician engaged and population-based research to improve cancer prevention, treatment, symptom management and palliative care — with particular emphasis on those who face unique disadvantages due to race/ethnicity, poverty, rurality, older age and poor health literacy.
STCC Director Janice Krieger is a co-program leader for the CPS program.
Posted: December 7, 2017
Category: News
Tagged as: Carla Fisher, Carma Bylund, CPS Pilot Project Grants, Janice Krieger, Jordan Alpert, STEM Translational Communications, UF Health Cancer Center