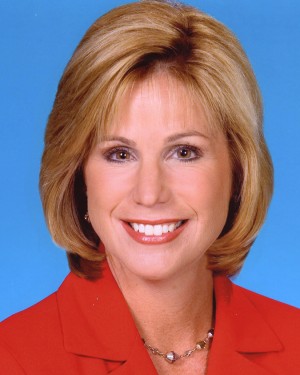 Kristi Krueger
B.S. Telecommunication, 1986
Anchor and health reporter, WPLG-TV, Miami.
Hall of Fame 2008
Kristi Krueger is usually at WPLG-TV in Miami by 4 a.m. to co-anchor the "Local 10 Morning News."
"I've been sleep-deprived since my days at UF," Krueger said, laughing. "I guess I'll catch up with my sleep when I retire. But right now, I'm having too much fun working here and living here."
Krueger, who received an Emmy for her report on the possible side effects of a Hepatitis-B vaccine, often volunteers at such nonprofit organizations as the Florida Heart Association and Easter Seals.