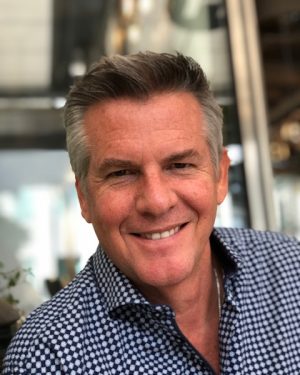 Ken Ebanks
B.S. Advertising, 1985
Vice President and Deputy General Counsel - eBay
Media Lawyer
Hall of Fame 2020
Ken Ebanks, B.S. Advertising 1985, has served as the Vice President and Deputy General Counsel for eBay's Marketplace business since 2015. He leads a global legal team and serves as a member of eBay's worldwide leadership team focused on rebooting the e-commerce giant using emerging technology such as artificial intelligence, augmented reality and structured data.
Ebanks started his career as a media lawyer with Wiley Rein in Washington D.C. working for clients that included Disney, CBS and Viacom, before moving to San Francisco during the dot-com boom of the late 1990s. He practiced for more than a decade in San Francisco and Silicon Valley as a corporate and technology partner with Howard Rice (now Arnold & Porter) and Covington & Burling, representing a client roster that included Electronic Arts, Yahoo!, Schwab, Microsoft, the National Football League, Patagonia and Amazon.
He then moved to London to serve as head of legal for Amazon Video in Europe, where he worked closely with Amazon's global leadership, TV and movie studios and producers to dramatically expand Amazon's footprint in the online content world. Ebanks is based in Geneva, Switzerland, and has been named one of the top lawyers in both Switzerland and Northern California.