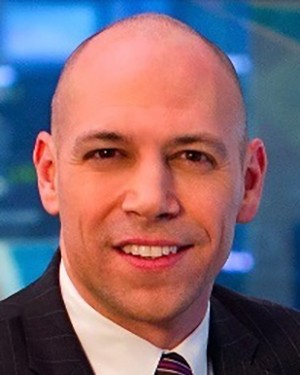 John Antonio
B.S. Telecommunication, 1989
Deputy director of programming for CNN/U.S.
Hall of Fame 2012
John Antonio, TEL 1989, is currently deputy director of programming for CNN/U.S. based in Atlanta. In his role, he helped oversee coverage of the Arab Spring, the Japanese tsunami, and the death of Osama bin Laden.
Prior to his work at CNN, Antonio served as managing editor at WABC-TV in New York City responsible for overseeing editorial direction and news coverage for the most-watched news station in the country. During his time there, he covered several major stories including the blackout of 2003, the Miracle on the Hudson landing of US Airways Flight 1549, and the Times Square bombing plot in 2010. He has also field-managed coverage of the 2008 RNC, the 2004 DNC and Pope John Paul II's visit to Israel and Jordan.
He was the executive producer of special projects at WFXT-TV in Boston, and spent the first part of his career as a producer in Gainesville; Jacksonville; Providence, R.I.; and New York City. Outside of television news, Antonio helped launch a start-up Internet company in 2000 that specialized in video streaming and building out websites for media companies.