Meet the Team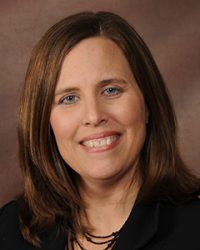 Julie Frey, Director
jsfrey@ufl.edu
Julie Frey currently serves as the inaugural Director of the Office of Careers and Corporate Partnerships in the University of Florida College of Journalism and Communications. Drawing on her 20+ year career as a strategic communicator, Julie leads the professional development and industry engagement strategy for students, recent alumni and employers. She cultivates partnerships with new and active employers and promotes the CJC and its students. 
Prior to joining CJC, Julie served as Communications Director for the UF College of Design, Construction and Planning (DCP) where she originated the college's communications office in 2003. In her role at DCP, she led the college's integrated communications strategies and developed an infrastructure of communications vehicles. In addition, she coordinated the DCP Career Fair since it launched in 2014.  
Julie previously worked as Campaign Director for the United Way of Alachua County and worked in communications for the Gainesville Area Chamber of Commerce and Beall's, Inc. An alumna of UF CJC, Julie holds a B.S. in Public Relations.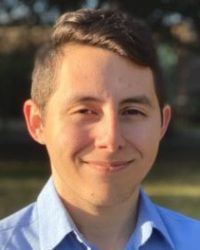 Carlos Lopez, Marketing Analyst
clopez186@ufl.edu
As marketing analyst for the OCCP, Carlos Lopez is focused on connecting students at the College of Journalism and Communications to employers by gathering, analyzing, and managing data critical to expanding the college's employer network and cultivating internship and job placement opportunities. 
Previously, Carlos served as the marketing specialist for the Miami-based commercial real estate brokerage, FA Commercial, where he helped develop communication and social media strategies to reach investors looking to purchase and lease commercial properties. Carlos holds a B.S. in Advertising and a B.S. in Business Administration with a major in Marketing, both from the University of Florida.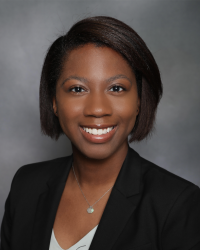 Loren Ruffin, Graduate Assistant
loren.ruffin@ufl.edu
As the OCCP Graduate Assistant, Loren Ruffin coordinates the CJC Gator to Gator Coaching Program, matching graduating students to alumni for a one-time coaching session for career and post-graduation advice. She also assists the office with additional tasks and duties. 
Loren is a Charlotte, NC native and, prior to relocating to Gainesville, she served as the Communications and Events Specialist for UNC Charlotte's Belk College of Business. She is currently pursuing an M.A. in Mass Communication through the Professional Master's track in the CJC and holds a B.S. in Communications with a concentration in Journalism from East Carolina University.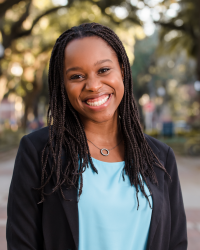 Kara Guillaume, Intern
k.guillaume@ufl.edu
Kara Guillaume joined the OCCP team as the office intern in July of 2020. She works closely with the team on communications efforts and helps develop content and programming materials.  
Kara is a fourth-year public relations major at UF CJC. Along with her undergraduate degree, Kara is simultaneously pursuing a Master of Science in Management through the Warrington College of Business. Within the CJC, Kara is also involved with the Journalism and Communications Ambassadors, The Agency, GHQ FM and the Public Relations Student Society of America (PRSSA).