About the Hub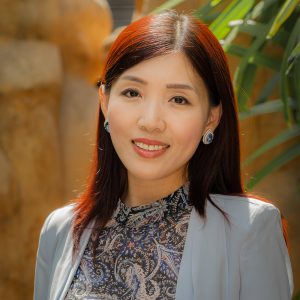 The Internal Communication Research Hub (ICRH) provides a leading research and networking opportunity for academics and professionals with expertise and interest in internal communication and public relations. Housed within the University of Florida College of Journalism and Communications, the ICRH is led by Public Relations Professor Linjuan Rita Men, a renowned expert in the areas of internal communication, employee engagement, leadership communication, and emerging technology.
The ICRH is a collaborative space that brings together active scholars conducting compelling research on communication within the organization. Our research explores the strategic functions of internal communication in helping organizations reach their strategic goals and objectives. We also examine the intersections between leadership, communication, culture, and technology, investigate critical contexts such as change, crises, and cross-borders for internal communication, as well as implications for organizational external relations and business performance.
Our key areas of focus include:
Research. Conducting cutting-edge research to solve real-world problems and enhance best practices in internal communication.
Education. Providing education, training, and resources to anyone interested in internal communication to enhance their knowledge and skills.
Partnership. Building partnerships with other organizations, thought leaders, and experts globally to share knowledge and foster collaboration.
Thought leadership. Becoming a thought leader in internal communication by publishing research, speaking at conferences, and sharing insights with the broader industry and community.
Whether you're a researcher, practitioner, or a student interested in internal communication, we welcome you to join our community. At the ICRH you will have access to cutting-edge research, expert insights, and collaborative opportunities to advance the field of internal communication and workplace well-being.
Mission
To advance best practices in internal communication and workplace well-being by fostering cutting-edge research, promoting scholarly collaboration, and facilitating partnerships between scholars and practitioners.
Vision
To become a global innovation hub for excellence in internal communication.
Through theory-grounded research, our hub strives to identify and develop innovative solutions that enhance internal communication effectiveness. We envision a future where every employee is informed, connected, engaged, and inspired to achieve their full potential, driving organizational success and creating a positive impact on society.
Values
Innovation: Innovation is in our DNA. We seek to stay at the forefront of new ideas and methods to generate creative solutions to internal communication problems.
Rigor: Rigor is at the heart of our work. We uphold the highest standard of academic rigor, integrity and transparency in our research and scholarship and thrive to advance the theoretical foundations of internal communication.
Collaboration: Collaboration is how we get things done. We value working together with scholars and practitioners across the borders to generate insights and solutions informed by diverse perspectives, expertise and experiences.
Passion: Passion fuels our work. We believe a deep sense of commitment and enthusiasm is essential to producing high-quality work, advancing the field of internal communication and creating positive change in the workplace.
Impact: Impact is what we strive for. We're committed to conducting research that has practical relevance and real-world impact, and to translating our findings into actionable recommendations and solutions that can unlock the transformative power of internal communication.

Tagged as: internal communication, Internal Communication Research Hub