Debbie Cenziper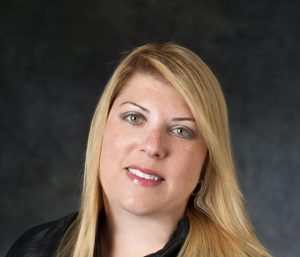 Debbie Cenziper, B.S. Journalism 1992, is an investigator reporter with The Washington Post and co-author of the recently published Love Wins,  a "fascinating and very moving story of the lovers, lawyers, judges and activists behind the groundbreaking Supreme Court case that led to one of the most important, national civil rights victories in decades—the legalization of same-sex marriage."
Cenziper spoke on Thursday, Sept. 8,  as part of the college's Great Storytellers Series about her book and the legalization of same-sex marriage.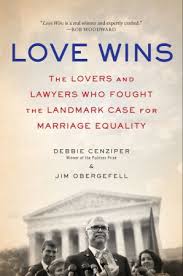 Cenziper, who was born in Philadelphia, joined The Washington Post's Investigative staff after working at the Miami Herald for more than five years. She received the 2007 Pulitzer Prize for local reporting for her year-long investigation of housing corruption in Miami, which led to the convictions of several developers and to a federal takeover of the county housing agency. In 2006, Debbie was named a Pulitzer finalist in explanatory reporting for her series exposing breakdowns in the nation's hurricane-warning system.
At The Post, she has reported on local nonprofit groups that failed to provide services for people with AIDS and the U.S. Department of Housing and Urban Development's troubled housing-construction program for the poor, which led to changes in federal law. "Forced Out," exposing dangerous conditions in the District's rent-controlled apartments, was awarded Harvard University's 2009 Goldsmith Prize for Investigative Reporting.
The event is free and open to the public. Parking is available. The event will be streamed live on the Bob Graham Center for Public Service's website at www.bobgrahamcenter.ufl.edu and below.
The event is sponsored by the College of Journalism and Communications, UF LGBT Affairs and the Bob Graham Center for Public Service.
Watch the Live Event Video