Acclaimed Nature Photographer John Moran Found His Chops Shooting Rock Concerts
By Lenore Devore, B.S. Journalism, 1984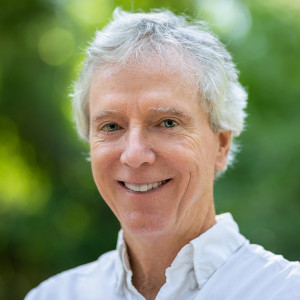 Before he was a celebrated nature and an award-winning newspaper photographer, University of Florida College of Journalism and Communications (UFCJC) alumnus John Moran, B.S. Journalism 1978, was a teenage rock 'n' roll photographer in the 1970s, when Gainesville "was a magical place in a magical time."
That's how Moran describes his first years at the University of Florida and as the first house photographer for the Great Southern Music Hall. "A mighty river of musical talent flowed through our town. And if I wasn't front row center with my camera, I was often onstage with the performers."
Now, his photos are on display in the "Return to Forever" exhibit at the Matheson History Museum in Gainesville. The exhibit, scheduled to continue until spring 2024, includes the likes of Bo Diddley, Jerry Lee Lewis, Waylon Jennings and Jimmy Buffett in 1974 and Melissa Manchester and Blood, Sweat & Tears in 1975.
Moran shot dozens of concerts in 1974-75. At the first show of the evening, he'd shoot two or three rolls of film, then rush to his darkroom nearby. He'd return in time to catch performers exiting the stage following their second show, presenting his matted photo for an autograph.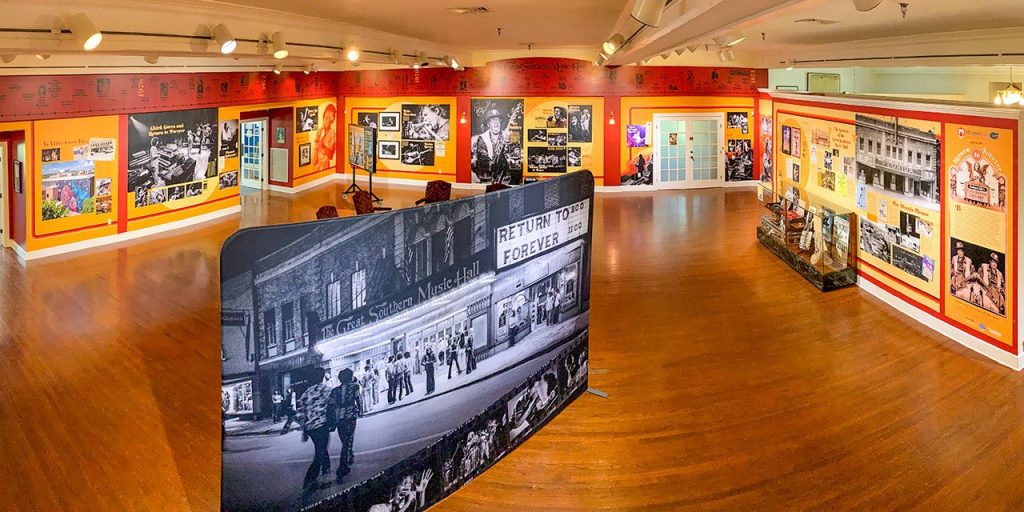 Moran's happy the exhibit will remain to mark the 50th anniversary of Great Southern in March 2024. "I saved it all," he said of the thousands of rolls of Tri-X film from his days as a student photographer, kept in storage for nearly half a century. "This exhibit is a love letter to Gainesville from the 1970s."
A self-described nature nerd, Moran arrived at UF in September 1973 ready to study architecture. "I have found my place, my city on a hill," he said he thought then. "There was a cultural energy in the air."
Then he bought his first camera as a freshman and found his love was shooting. He said he felt "completely at home" with a camera in his hand.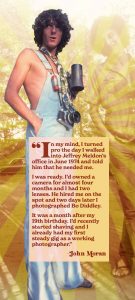 "I was there to make pictures and share those pictures with a wider audience," said Moran, 68, and still a Gainesville resident.
In spring 1974, he walked into the Independent Florida Alligator, ready to change his major to journalism. With only two 5×7 black-and-white photos and a contact sheet in his portfolio, editors told him to come back in the fall, which he did. "I was off to the races. My first assignment was to photograph a 108-course feast at the Hare Krishna house near campus."
The camera gave him an entrée into events he never would have been able to experience, he said.
He's grateful for the professors who influenced his college career and life, including Jon Roosenraad, Fred Parrish, Buddy Davis, Jo Anne Smith and Jean Chance, who he called the Queen of Fact Finding.
"They provided the foundation of my academic life. I earned my chops at the Alligator, happy to be on the team putting out a print newspaper five days a week."
He met his wife, Peggy Bowie, at the Alligator. They married in 1978, had two daughters, Alexis and Caitlin, then divorced in 2011. He's now in a relationship with Anna Peterson, a professor of Religion at UF.
Moran took light class loads to have time to take photos – and remain in Gainesville. "I couldn't imagine life beyond Gainesville," he said. He did leave for internships with the Palm Beach Post and National Geographic.
As luck would have it, the Gainesville Sun had an opening and hired him in 1979, even though he turned down an internship there two years earlier.
He said he loved his 23 years there. "Every day was different. No one sees more of the life of a community than a newspaper photographer. It seemed like I went everywhere and saw everything throughout the nine counties we covered."
In 1998, he started to write a column for the Sun, "Eye on Nature."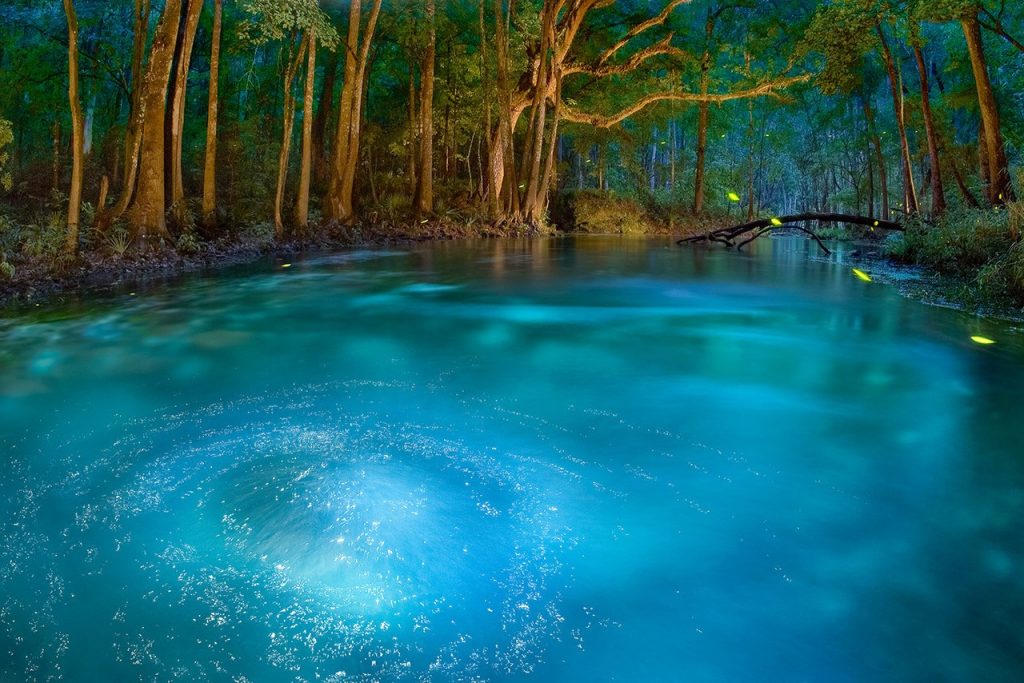 "I would shoot nature pictures on my days off, and my monthly columns focused on natural history and camera technique and personal musings about my adventures chasing the light," Moran said.
In 2003, he left the Sun to focus on photographing the best of vanishing natural Florida. He sold his framed photos at art festivals and published a book, "Journal of Light: The Visual Diary of a Florida Nature Photographer."
"In 2010 or so, I realized I needed to do more to focus on the changes I was seeing in our beloved springs," he said. "What once flowed blue and clear in 2000 had turned murky and green. I started to speak up."
He twice spoke at Florida springs' rallies at the state Capitol and identified himself as a water advocate more than a nature photographer. He partnered with others, including UFCJC Environmental Journalist-in-Residence Cynthia Barnett, to talk about water and Florida's future.
In 2012, Moran collaborated with UF art history adjunct professor Lesley Gamble and designer Rick Kilby to create the "Springs Eternal Project." The exhibit debuted in 2013 at the Florida Museum of Natural History before touring statewide.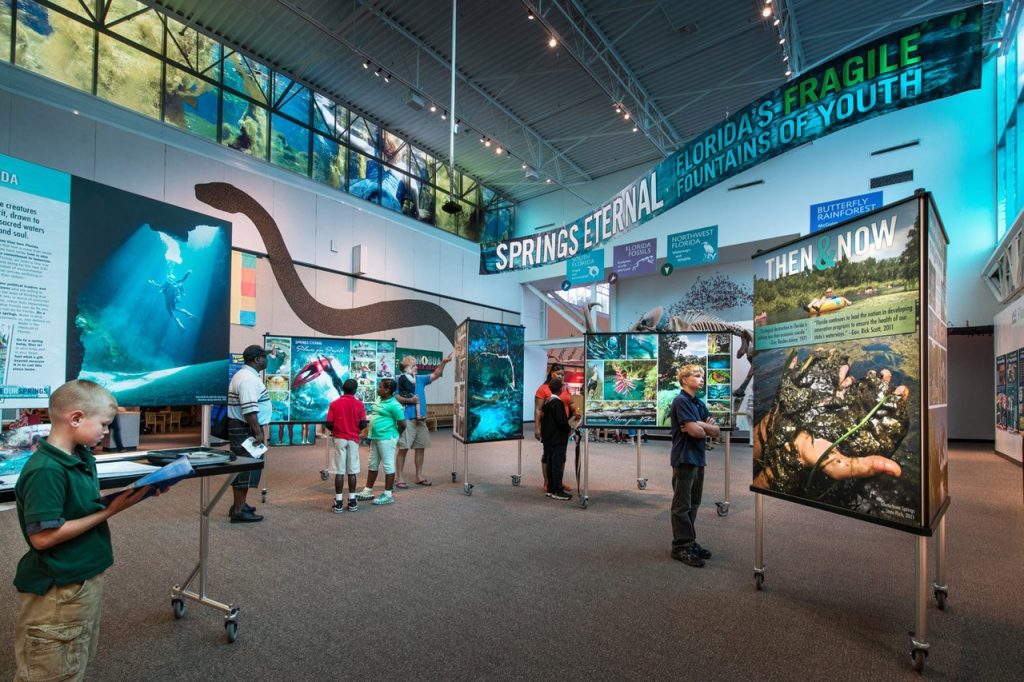 One component was an exhibit featuring his side-by-side "Then" and "Now" pictures – shot 20 years apart – that show the degradation of Ichetucknee, Silver, Fanning, Peacock and White Sulphur springs.
Moran became one of the most acclaimed and beloved nature photographers in Florida. His photos hang in the Florida State Capitol, the Governor's Mansion and museums across the state, and have appeared in publications like National Geographic, Life, Time, Smithsonian, The New York Times Magazine and the cover of the Audubon Society's Field Guide to Florida.
University of South Florida Historian Gary Mormino said that "if Florida had a Photographer Laureate, John Moran would hold that title."
When COVID hit, he realized he was tired of being angry. "I needed to get back to channeling my joy; finding and capturing beauty wherever I can."
He said he still has "plenty of juice in the tank" and he enjoys occasional assignment work. Whenever REI, a national chain of stores dedicated to all things outdoors, opens a new store in Florida, they hire Moran to shoot a wall-sized photo mural for the store. The Florida Museum of Natural History hired him in September to shoot a photo mural of Silver Springs for its new exhibit, "Water Shapes Florida."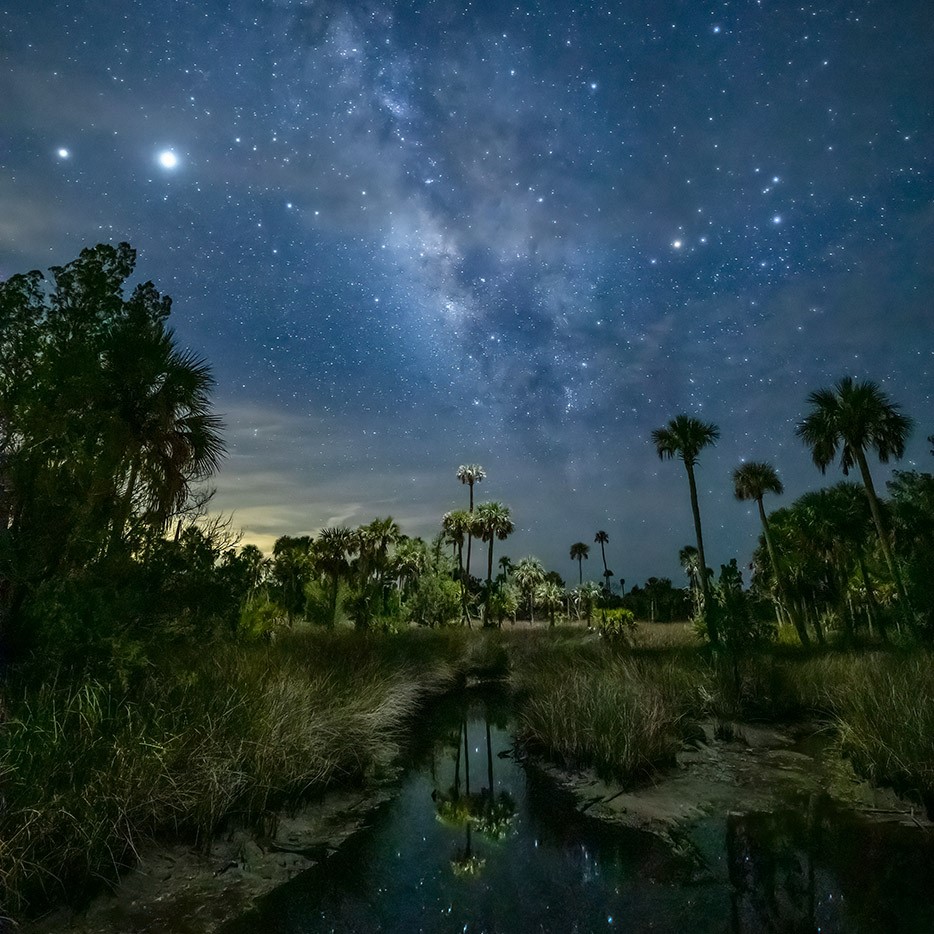 He would tell today's students to always carry their cameras. "There are just so many opportunities; stories and pictures unfold in front of your eyes. Let curiosity be your guide. Find the stories that turn you on, then dive in."
Smartphones and their ever-improving cameras make it easier today to capture events on the fly.
"I appreciate the democratization of photography, which is a universal language," he said. "It used to be a big deal when someone arrived on scene with a Nikon in hand. But the best camera is the camera in your pocket. I think it's terrific people are documenting their own lives."
To view more of Moran's photos, visit https://www.johnmoranphoto.com/.
Posted: October 16, 2023
Category: Alumni Profiles, College News, Profiles
Tagged as: John Moran