Norm Lewis Comments on Public University Rankings from The Wall Street Journal
Norm Lewis, University of Florida College of Journalism and Communications Journalism associate professor, was quoted in "Students, Experts Question Wall Street Journal's UF Ranking" posted on wuft.org on Sept. 7.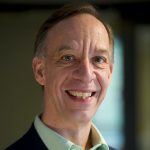 The story focuses on a news report from The Wall Street Journal which ranked UF as the top public university in the country. Some UF students shared concerns about how the schools were ranked, but Lewis said there are both positives and shortcomings to the study.
According to Lewis, surveys may not always be representative of the population.
"When we look at college rankings based on the economic output of the graduates, we may not be measuring their intangible contributions to the betterment of society or their ability to think critically or to participate in public or civic life," said Lewis.
Posted: September 21, 2023
Category: College News, Student News
Tagged as: Norm Lewis, Wall street Journal Rankings, WUFT News