Jane Bambauer Comments on Disney's Countersuit Against Alleged Breach of Contract by the State of Florida
Jane Bambauer, Brechner Eminent Scholar in Free Speech Law and the director of the Marion B. Brechner First Amendment Project at the University of Florida, was quoted in "Disney Files Countersuit in State Court After Judge Denies Motion to Dismiss" published in the Florida Record on Sept. 1.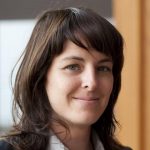 The article focuses on a countersuit filed by Disney after their request to dismiss the Central Florida Tourism Oversight District Board's complaint was denied. Disney's counter complaint alleges breach of two contracts that allegedly entitle the theme park to benefits that include developing and maintaining control over a special tax district called the Reedy Creek Improvement District (RCID) board.
"My understanding is that it freed up Disney World from having to go through a lot of red tape when they want to expand or develop or do something differently," said Bambauer. "There's basically no one that's outside of their control that they need to go to, to get zoning, to get rezoned or to get whatever permits they would require."
She adds, "The way it's sometimes characterized is whether Disney is more or less being treated the same as every other company even after this law and if so, then maybe a court would say it's not really retaliatory but that you're just losing a benefit because you're in a spat."
Posted: September 6, 2023
Category: Brechner Center, College News, Marion B. Brechner First Amendment Project News
Tagged as: Jane Bambauer, Marion B. Brechner First Amendment Project, Reedy Creek, Walt Disney World