Five Questions With…Camille Respess
"Five Questions With…" is a series of profiles of CJC graduates and the career paths they chose.
Camille Respess, B.S. Journalism 2020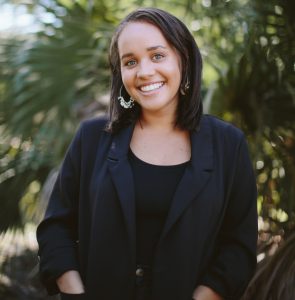 1. Tell us about your current job.
I'm a segment producer on Hallie Jackson NOW on NBC News NOW, NBC's new streaming service. I produce segments for the live show, work with our teams in the field, pitch stories, and create breaking news segments on the fly.
2. Why did you choose to come to the UF College of Journalism and Communications?
UF is a family school so I always thought about going, but I wasn't 100% sure about it when I looked at different options. I emailed [former] Dean [Diane] McFarlin when I was going through the application process and sent her some of the stories I wrote for my high school paper. To my surprise, she responded so quickly. I'll never forget how she called the work I was doing revelatory. That small action stuck with me and showed me that CJC is a community that invests in its students and cares about them.
3. How did your time at CJC help prepare you for this current position?
The magic of CJC is the hands-on approach to learning. I wasn't just learning what journalists do, I was in the field doing it. Professor [Herbert] Lowe's Multimedia Reporting course is a perfect example of that. We pitched ideas, produced audio, video, and text, and turned it all around on a quick deadline. That class was perfect training for what I do now, led by one of my greatest mentors.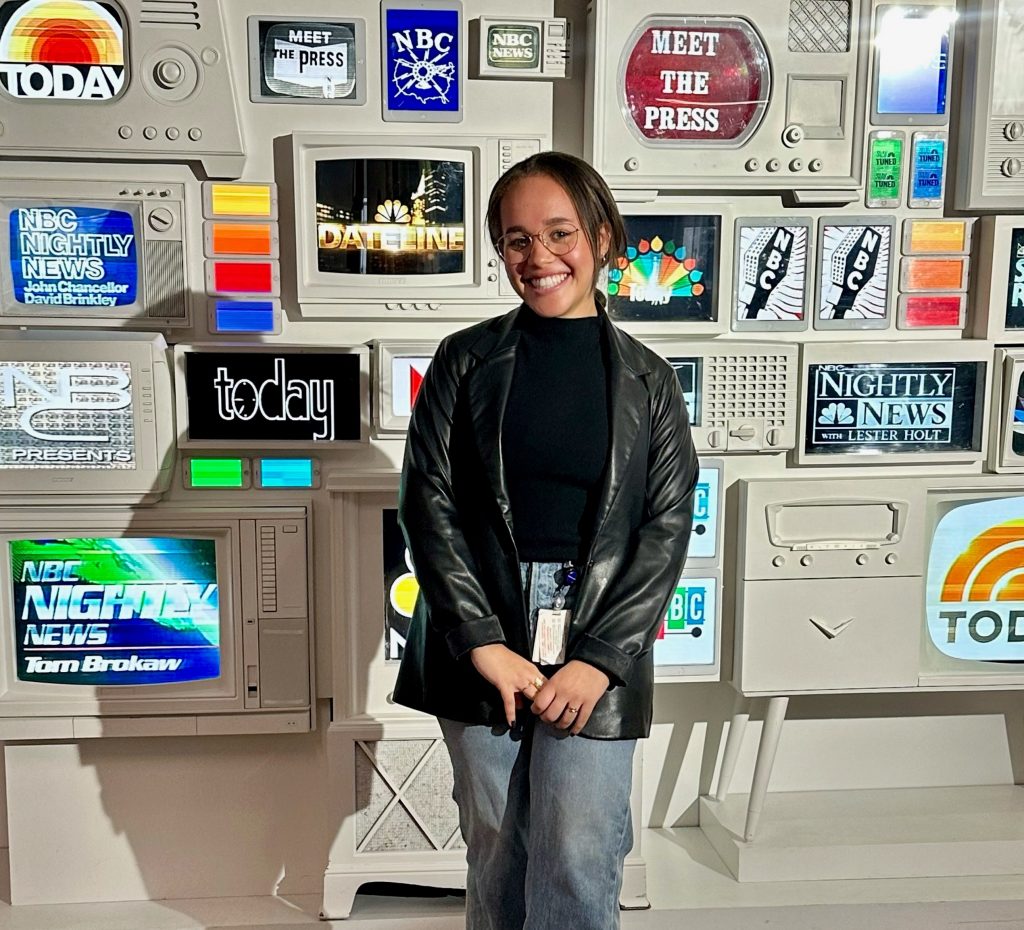 4. Was there a defining moment, personally or professionally, at CJC that set you on your current path?
When I was a freshman, I set up a meeting with Professor Lowe. If you want to pursue a career in journalism, he's one of the best people to know at CJC. In that meeting, Professor Lowe and I made a pact. He'd mentor me throughout my time at CJC as long as I gave it everything I had. I was sold. It was that kind of personal investment and belief in my abilities that made jumping into a career in journalism seem possible. I still ask Professor Lowe for career advice now, and will for as long as he'll answer my calls!
5. What advice do you have for students interested in pursuing a career similar to yours?
Dive right in! There are so many different ways to pursue your passion at CJC. Join that club, take the class that intimidates you, and pitch the project. Again, it's the hands-on learning that makes CJC so magical. It sets you up perfectly for this industry, not to mention the immersive opportunities at CJC are simply a lot of fun.
Posted: March 1, 2023
Category: Alumni Profiles, College News, Five Questions With..., Profiles
Tagged as: Camille Respess, Herb Lowe