Natalie Asorey Selected for National HPRA 2023-2025 Board of Directors
Natalie Asorey, University of Florida College of Journalism and Communications Public Relations Lecturer and Associate Director for Student Engagement at The Agency, has been selected for the Hispanic Public Relations Association (HPRA) 2023-2025 national board of directors.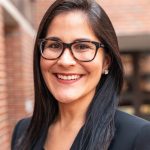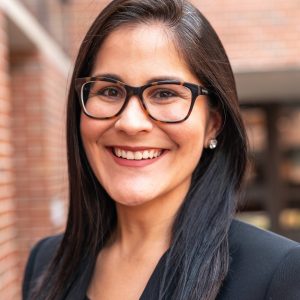 HPRA is the leading national organization for the development and representation of Hispanic and multicultural communications professionals. The new leadership will be focused on driving diversity in the public relations industry and fostering the next generation of Latino communication leaders.
In addition to the new board of directors, HPRA announced expansions of both its local and student chapters in key markets, allowing the organization to better serve current and future multicultural communicators.
UFCJC founded the nation's first chapter of the Hispanic Public Relations Student Association (HPRSA) in 2018.
Posted: February 24, 2023
Category: Alumni News, College News, Student News
Tagged as: HPRA, HPRSA, Natalie Asorey