Angela Bradbery and Ann Searight Christiano to Serve on AEJMC Virtual Panel on PR and Public Interest Communications
Angela Bradbery, University of Florida College of Journalism and Communications (UFCJC) Frank Karel Chair in Public Interest Communications, and Ann Searight Christiano, UFCJC Center for Public Interest Communications director, will participate in an Association for Education in Journalism and Mass Communications (AEJMC) virtual panel on public relations and public interest communications on Feb. 3 at 1 p.m.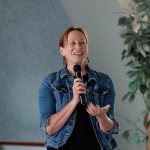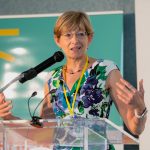 Bradbery will serve as moderator for "Public Interest Communications and PR: A Nuanced Examination of the Academic and Professional Landscape" and will be joined by Christiano, Natalie Tindall, Julia Fraustino and Meta Carstarphen.
The panel includes scholars and practitioners who have served fundamental roles in building the nascent field of public interest communications. They will discuss a variety of topics including similarities and differences in public interest communications, corporate social responsibility, public affairs, nonprofit public relations and advocacy. The discussion is beneficial for educators, students and practitioners to fully understand the landscape of the field, both academically and professionally.
Posted: February 1, 2023
Category: Center for Public Interest Communications, College News
Tagged as: Angela Bradbery, Ann Searight Christiano, Center for Public Interest Communications