Jasmine McNealy Authors Essay Analyzing Social Platform Expression, Governance and Participation
Jasmine McNealy, University of Florida College of Journalism and Communications Media Production, Management, and Technology associate professor and associate director of the Marion B. Brechner First Amendment Project, is the author of "A Power Analysis for Platforms: Expression, Equitable Governance, and Participation" published on policylink.org on Oct. 6.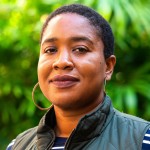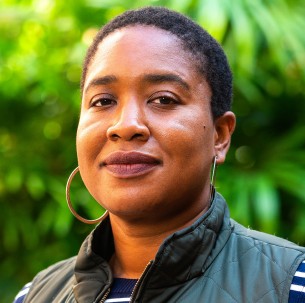 The essay focuses on whistleblower revelations about the inner workings of Facebook including how the platform had different rules for those considered "elite," hid information from regulators and the public, and allowed some groups to use Facebook for illegal or often anti-democratic goals with Facebook's knowledge.
"This is not the first time Facebook, or any other large tech company has been found to influence individuals and communities. It is but the latest in a series of scandals related to issues like privacy, freedom of expression, and disinformation that have risen to public consciousness over the past several years," writes McNealy. "These issues arise in the course of conflict between organizational goals and societal needs. When organizations can choose, like Facebook (now a subsidiary of Meta), to place their goals above the needs of the public, it is an indication of a power imbalance."
In the essay, McNealy recommends using a power analysis in creating policy for tech firms to mitigate the consequences of unchecked power on expression, governance and participation. She also re-examines prior attempts at media regulation and re-imagining policy for platform companies.
She writes, "While there is no doubt that opportunity exists on the Internet, platformization has created a power vacuum, which places users at the mercy of a few major players. It is important, then, to examine the concentration of power in platforms, and what it means for expression and participation, to create better policy."
Posted: October 10, 2022
Category: College News, Marion B. Brechner First Amendment Project News
Tagged as: Jasmine McNealy, Marion B. Brechner First Amendment Project