UFCJC Names Robyn Goodman Associate Dean for Graduate Studies
The University of Florida College of Journalism and Communications (UFCJC) today named Advertising Department Chair Robyn Goodman the new associate dean for Graduate Studies, where she will provide leadership in management, promotion and strategic planning for graduate education. Goodman replaces Tom Kelleher who was named UF Graduate School associate dean for academic affairs in July 2022. She will assume the role on Oct. 1, 2022.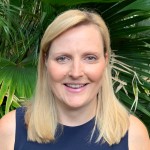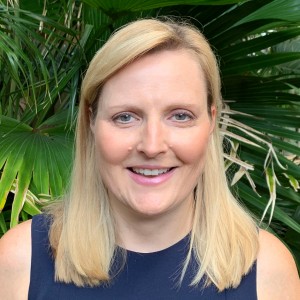 Goodman has been a faculty member at UFCJC for 22 years and chair of the Advertising Department since February 2020. As department chair, she has grown enrollment by 10% to more than 600 students, increased faculty diversity by nearly 30%, and created new curriculum to meet the needs of students and the industry, including the first media sales certificate/specialization in the country, a creative certificate and a requirement that all students take a multicultural advertising course. Department faculty have received more than $1.5 million in research expenditures since 2020.
During her time as chair, advertising students have won gold, silver and judge's choice awards in local and national Addy Award competitions, and in 2021 won the department's first national student creative award.
"Dr. Goodman has done a remarkable job expanding the size, curriculum and recognition of our Advertising Department and has been an outstanding faculty member for more than two decades," said UFCJC Dean Hub Brown. "She has provided valuable guidance and instruction to scores of graduate students over that time, especially on thesis and dissertation committees. We are looking forward to her leadership and creativity to take one of the nation's largest graduate communication programs to the next level."
The College's graduate program currently has more than 1,000 master's students and 60 Ph.D. students.
During her time at UFCJC, Goodman has served on nearly 90 graduate committees, including 19 master's chairs, 51 master's committees, five doctoral chairs, and 10 doctoral committees She has taught Copywriting and Visualization and Advanced Creative at the undergraduate level and Data Visualization, Advertising Research Methods and Visual Communication Theory and Method at the graduate level.
"I'm extremely honored to take on this new position," Goodman said. "I look forward to enhancing and expanding our program and working with the graduate faculty, staff, and students to make one of the top mass communication graduate programs in the country even greater."
Goodman's own research interests include visual communication and health communications.  Her current research looks at health communication with low income and minority audiences, media and cosmetic surgery, and emotional responses to beauty types in advertising. Her work has been published in the Journal of Current Issues and Research in Advertising, Journalism and Mass Communication Quarterly, Visual Communication Quarterly, and Public Understanding of Science and she has written multiple book chapters.
In 2021, she was elected treasurer of the American Academy of Advertising.
Goodman earned her Ph.D. at the University of Texas in 2000.  She received her M.A. in Mass Communications at the University of Texas and a B.J. in Magazine Journalism at the University of Missouri.
Posted: September 23, 2022
Category: College News
Tagged as: Robyn Goodman