Jasmine McNealy Authors Essay on the Importance of Protecting Sonic Privacy
Jasmine McNealy, University of Florida College of Journalism and Communications associate professor and associate director of the Marion B. Brechner First Amendment Project, is the author of "Sonic Privacy," published as part of the series, "A Healthy Digital Public Sphere," in the Yale Journal of Law & Technology 2022.
In the essay, McNealy writes about the advances in data collection and processing that have facilitated ultra- and infra-sonic machine listening and learning.
According to McNealy, "This requires the recognition of sonic privacy protection for our 'sonic data:' those representations or observations that define the characteristics of sound and its cognitive and emotive forces. This right would protect (non) participation in the public sphere."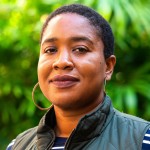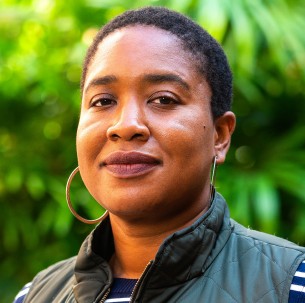 She adds, "Devices have been found to be listening beyond the scope to which individuals have consented. This thinking falls back, again, on the idea of control as the foundation for privacy, in conflict with how people live and the privacy expectations they form in specific contexts. Of course, the problems with sonic privacy are not limited to devices recognizably collecting data within the home or on personal devices. Care must be taken to ensure the creation of policy that adequately protects our ability to live as intentional and unintentional sound creators. Such a policy must embody an understanding of how we might, and might not, want the sounds we produce to be used."
The series, "A Healthy Digital Public Sphere," was created in collaboration with the Information Society Project and the Knight Foundation.
Posted: September 21, 2022
Category: AI at CJC News, College News
Tagged as: Jasmine McNealy, Marion B. Brechner First Amendment Project