CJC Alumna's Determination to Overcome Communication Disorders Results in Award-Winning Journalism
By Nora O'Neill, Journalism 2023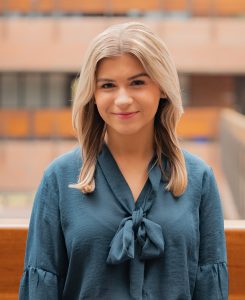 Meleah Lyden, B.S. Telecommunication 2022, would not have believed that her destiny was to be an award-winning broadcast journalist.
Lyden was born with a condition known as Sensory Processing Disorder (SPD), which made it difficult for her to regulate senses like touch and noise. She recalls screaming in pain at the sound of a fork clanking, and her mother's touch feeling like hot oil on her skin. At two years old, she was diagnosed with Pervasive Developmental Disorder, a condition that made it difficult to communicate and resulted in uneven skill development.
Growing up, she had difficulty expressing herself and the struggles she was facing. "I just often felt a little bit unseen and unheard," Lyden said.
Writing was the easiest way for her to communicate with others. Eventually, she realized that journalism could be a useful tool in connecting with people and overcoming the barriers between them. "I want to use journalism as a way to inform communities and amplify other people's stories, because everyone has a story to tell," she said.
Lyden made the decision to attend UF because her older sister is a graduate, and she knew the University had a great journalism program. Despite the obstacles she faced, Lyden said she came to the CJC with the goal of challenging herself. For her, this meant trying out broadcast journalism.
"To anyone who knew me, even a couple of years before I attended UF, the concept of broadcast journalism would not have crossed their mind when it came to me," she said. "I was the person in middle school who, if I got called on in class to answer a question, had a panic attack and cried."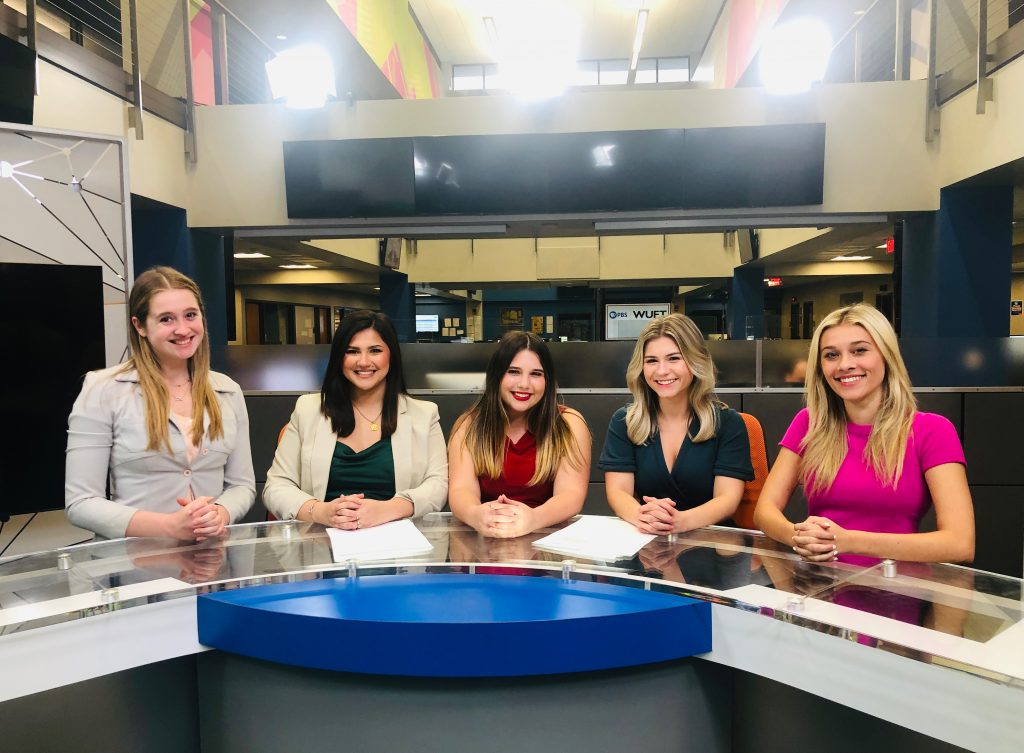 Lyden said she knew the only way to reach her full potential was to put herself out there, despite her fears.
"I really wanted to ensure that I could be the best journalist that I could be," she said. "That to me was putting myself out of my comfort zone and learning how to amplify people's stories on a variety of platforms."
At CJC, Lyden had been involved in a variety of college programs and institutions including Fresh Take Florida, WUFT News podcasts, the First at Five weekday newscast, and the Brechner Center for Freedom of Information. She's held leadership positions as a Journalism & Communications Ambassador, and has been a teaching assistant for CJC's Summer Media Institute and Fresh Take Florida.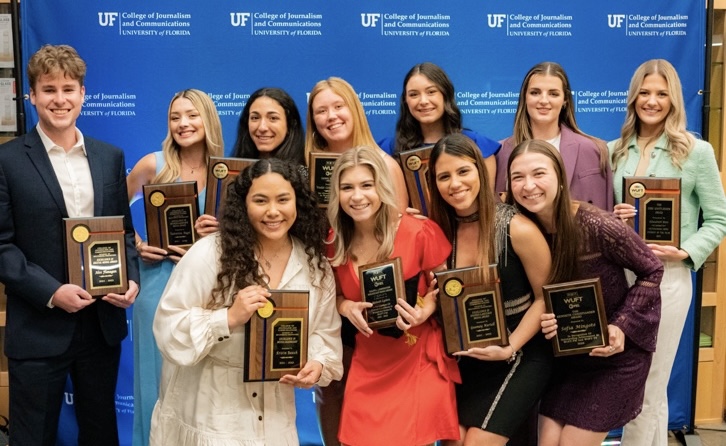 Lyden's work has been recognized regionally and nationally with awards from the Society of Professional Journalists, Hearst Journalism Awards, NBS-AERHO competition, where she won first place in the audio newscast category, and three awards from the Florida Association of Broadcast Journalists. In April, Lyden received the College's Ralph L. Lowenstein Broadcast News Award for her work at WUFT.
Lyden still struggles with social anxiety and feeling overwhelmed. But, she said, being candid and sharing her story with others is important to her and keeps her grounded.
"As a journalist, I really want to ensure that if I'm asking people to be open with me and to be vulnerable, I should be able to do the same thing in my own life," she said. "Learning to be completely open and authentic and present with other people is something that's very important to me."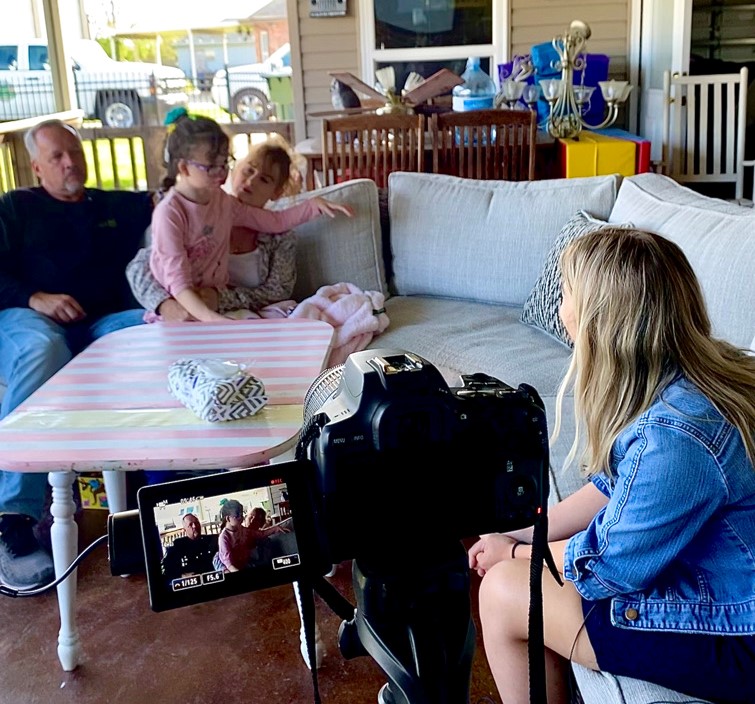 In July, Lyden began a job at 11Alive News (WXIA-TV) in Atlanta as a multiplatform producer. She credits a lot of her success to her time at CJC.
"I learned how to push myself and expand myself as a person and as a journalist throughout my time being a telecom news major here at UF," she said. "I think I'm a completely different person and a better person for attending the University of Florida."
She still struggles with SPD, but not at the same level she experienced as a child. "There can be days when everything feels amplified and others where I'm fine," Lyden said. "For example, when I was waiting for the bus on campus and it stopped, the noise could be painful, or when I would come home from college and my mom would hug me, her touch wasn't comforting. I was too overstimulated to be touched.
"There are some days that are worse than others. I grew up having to develop coping mechanisms, like wearing earphones to tune out when I need to or having time and space to myself to recharge. Rest is really important."
Clearly, her coping mechanisms worked and helped her thrive as an award-winning student and, without a doubt, an award-winning professional in the years to come.
Posted: July 28, 2022
Category: Alumni Profiles, College News, Profiles
Tagged as: Meleah Lyden