Corporate Social Responsibility and Irresponsibility Can Have an Effect on Consumer Responses
Corporate social responsibility and corporate social irresponsibility can make a difference on most consumer responses according to a new study by two University of Florida College of Journalism and Communications (UFCJC) alumna and UFCJC Public Relations Professor Mary Ann Ferguson.
"The Joint Effect of Corporate Social Irresponsibility and Social Responsibility on Consumer Outcomes" was authored by Cen April Yue, Ph.D. 2020, Weiting Tao, M.A.M.C. 2011 and Ph.D. 2015, and Ferguson and published in the July 13 Institute for Public Relations Research Letter.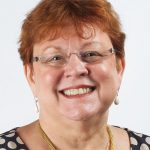 The authors conducted two experiments on the occurrence of corporate social responsibility and corporate social irresponsibility and found that consumer responses were affected by "perceived corporate hypocrisy," "negative word of mouth intention," and "protest intention."
According to the authors, "When corporate social responsibility and corporate social irresponsibility were implemented at the same time there were stronger negative responses, compared to when corporate social responsibility followed corporate social irresponsibility. When corporate social irresponsibility was in the same domain or subject area as prior corporate social responsibility participants tended to show more negative responses toward the company."
Posted: July 14, 2022
Category: Alumni News, College News
Tagged as: Cen (April) Yue, Mary Ann Ferguson, Weiting Tao